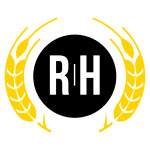 John Wise is the assistant director of track and field and cross country. He joins the podcast to preview the Wichita State Open, which starts at noon Saturday at Cessna Stadium.
Wise discusses the rising optimism for the outdoor season after the indoor's uncertainty. He talks about hurdler Joseph Holthusen's path from lightly recruited high schooler to indoor All-American and Shockers off to a great start to the outdoor season, such as hammer thrower Michael Bryan and the women's steeplechase crew.
We wrap up by talking about how movies theaters may or may not survive the pandemic, which movie might lure him back to the theater and his "Travel With a Wise Guy" video series on YouTube. Joyland alert!