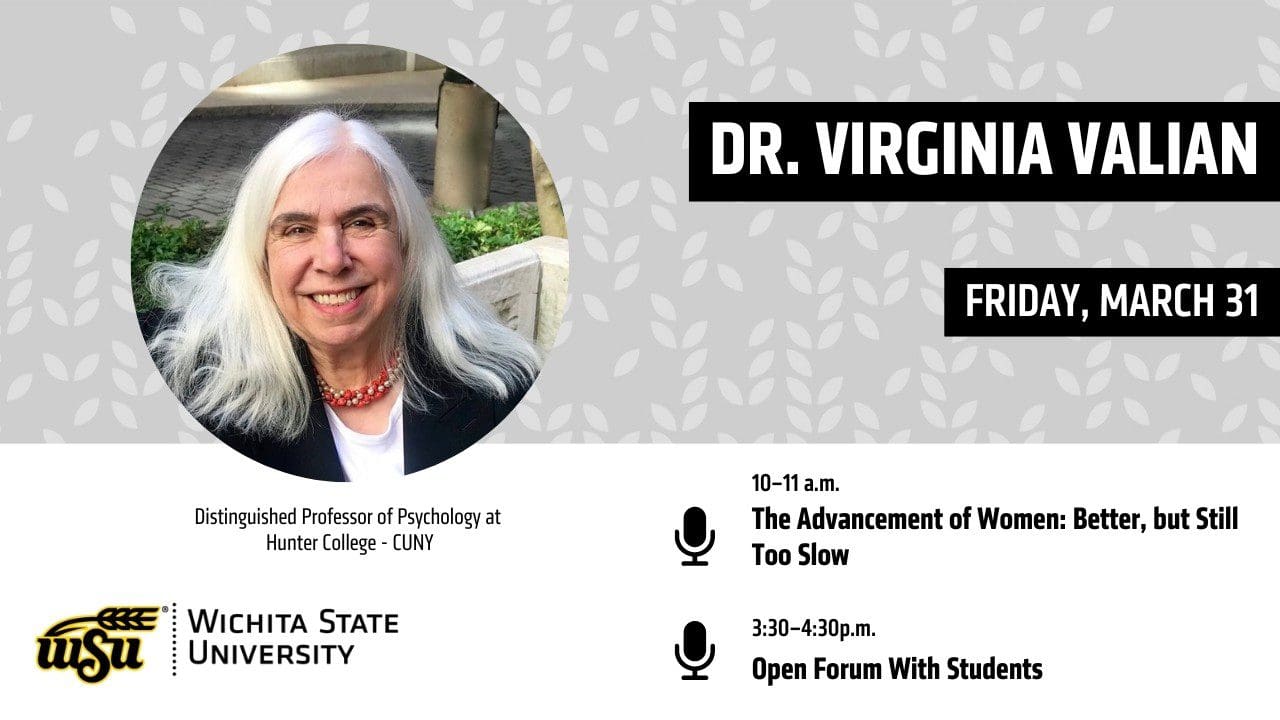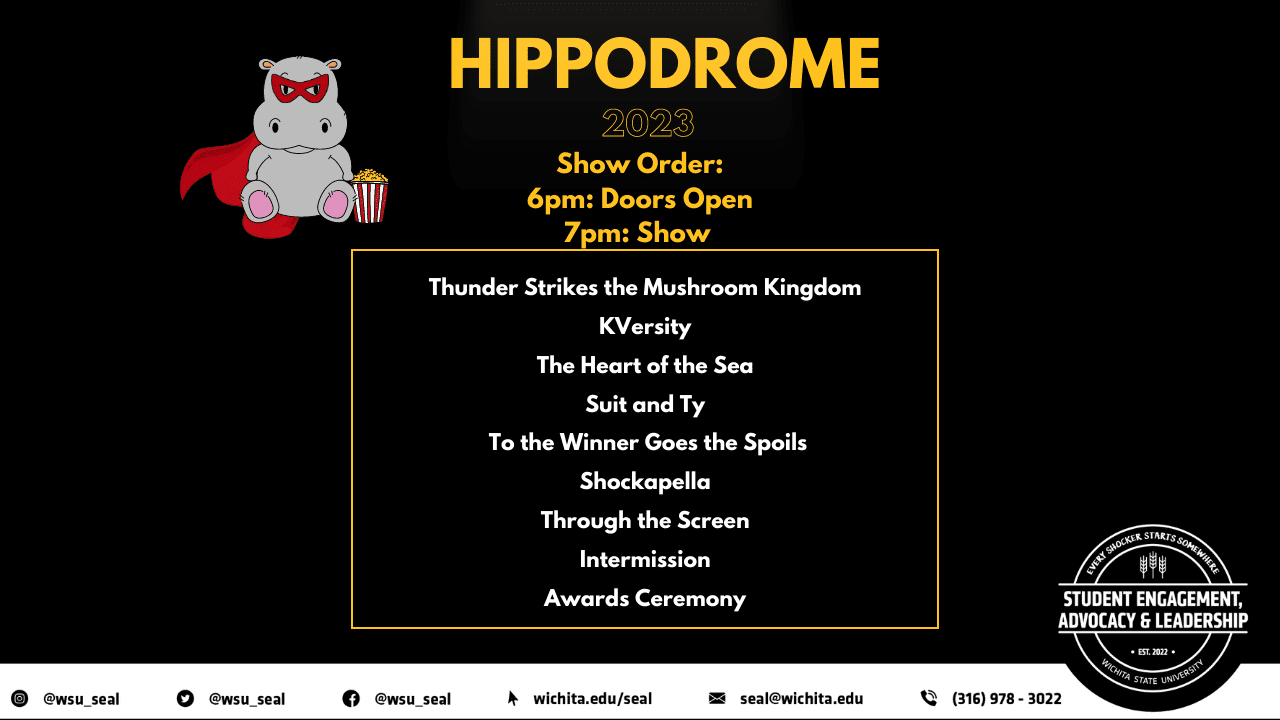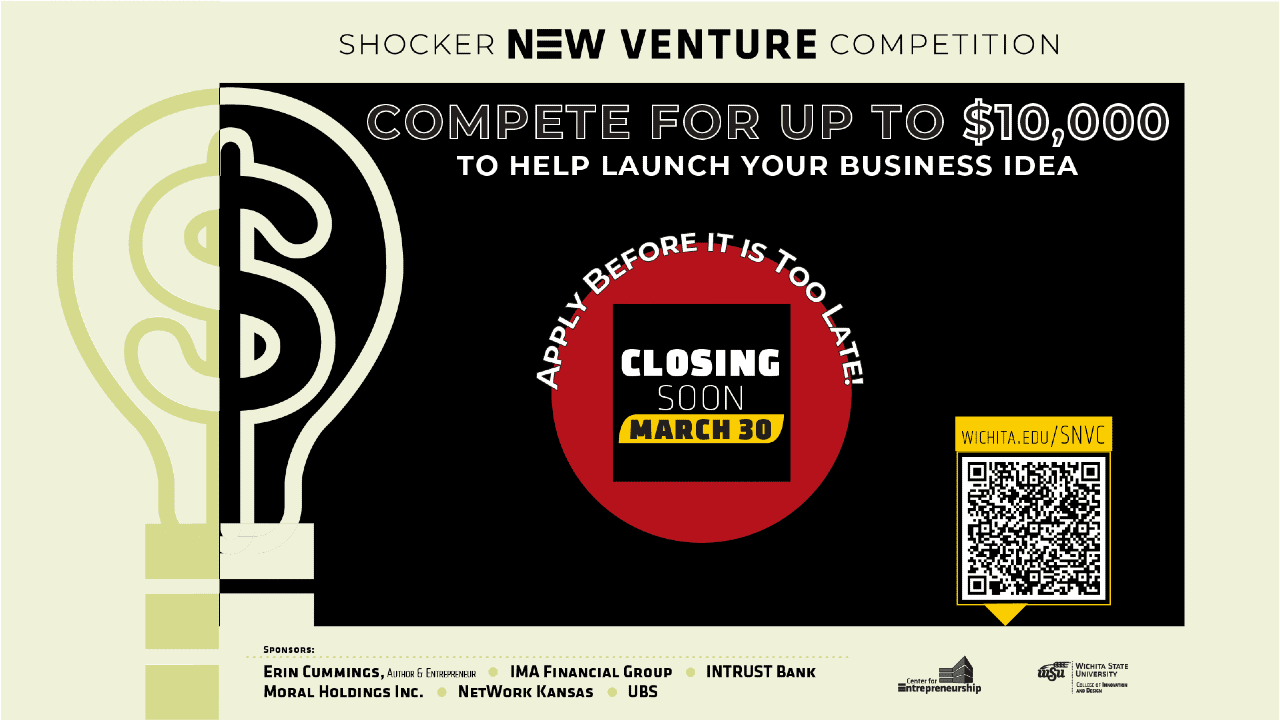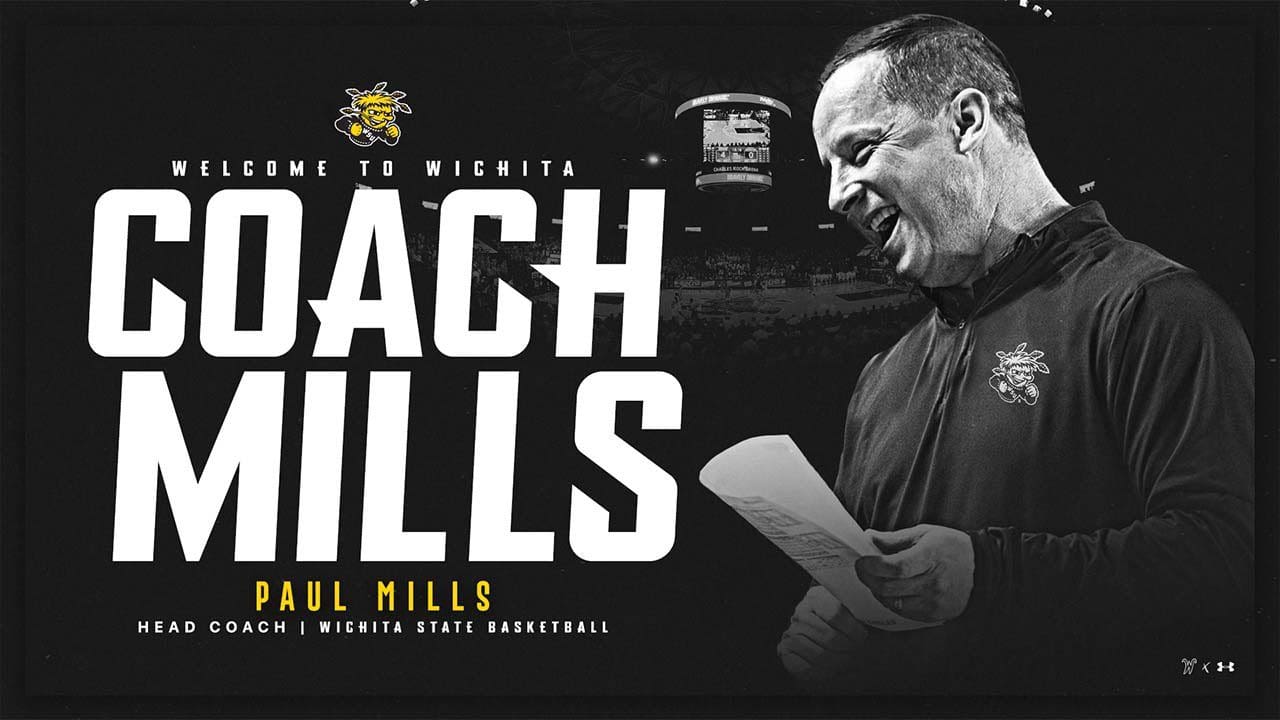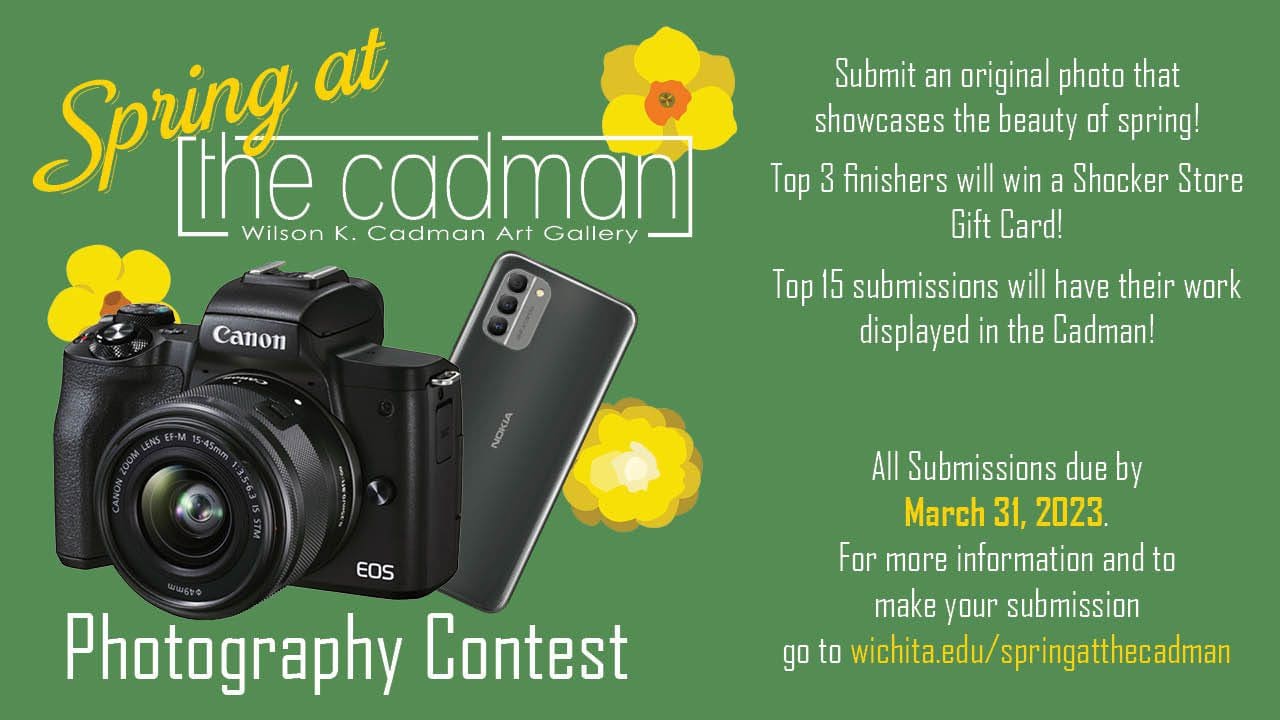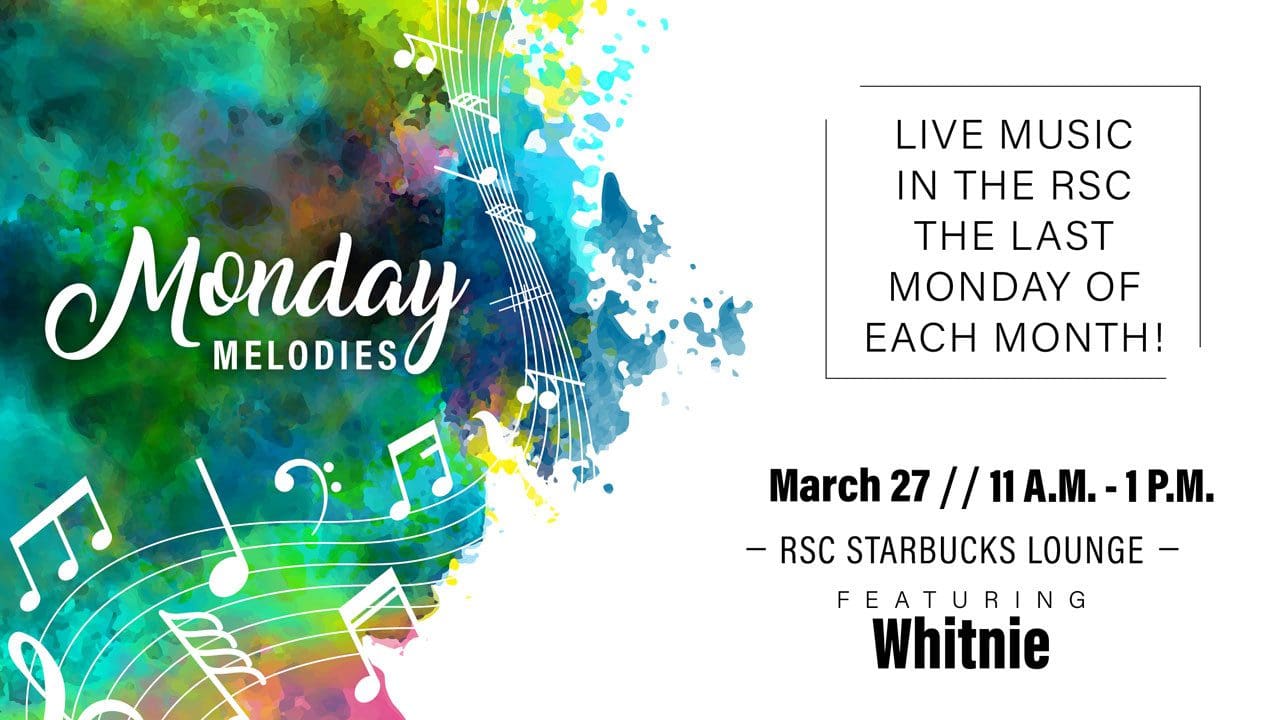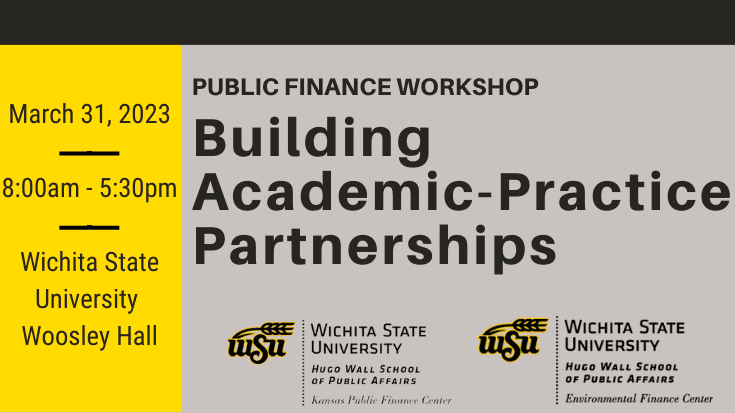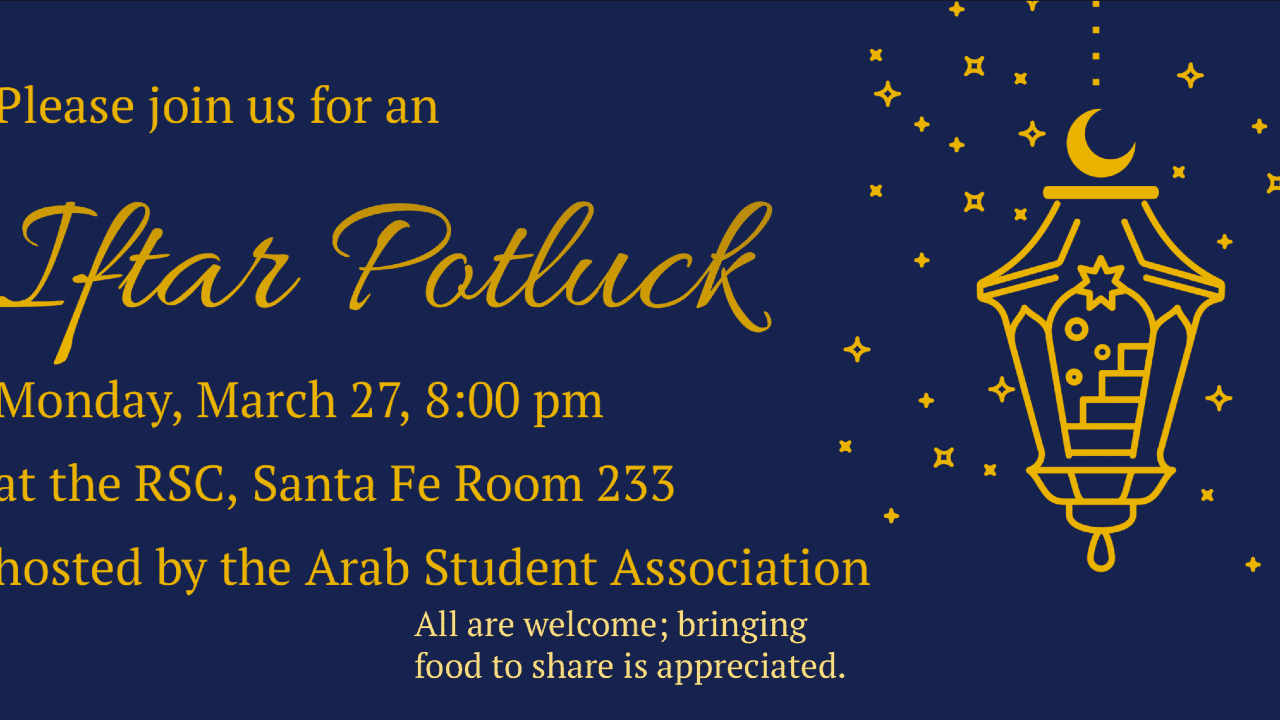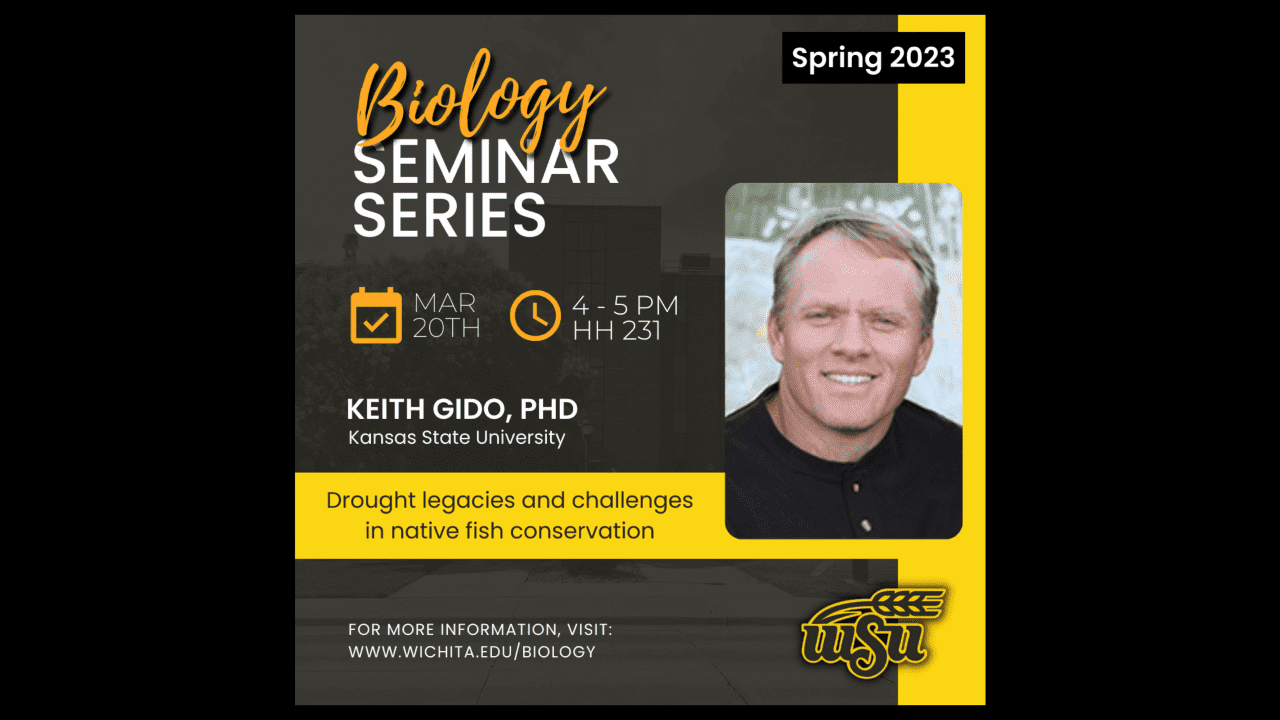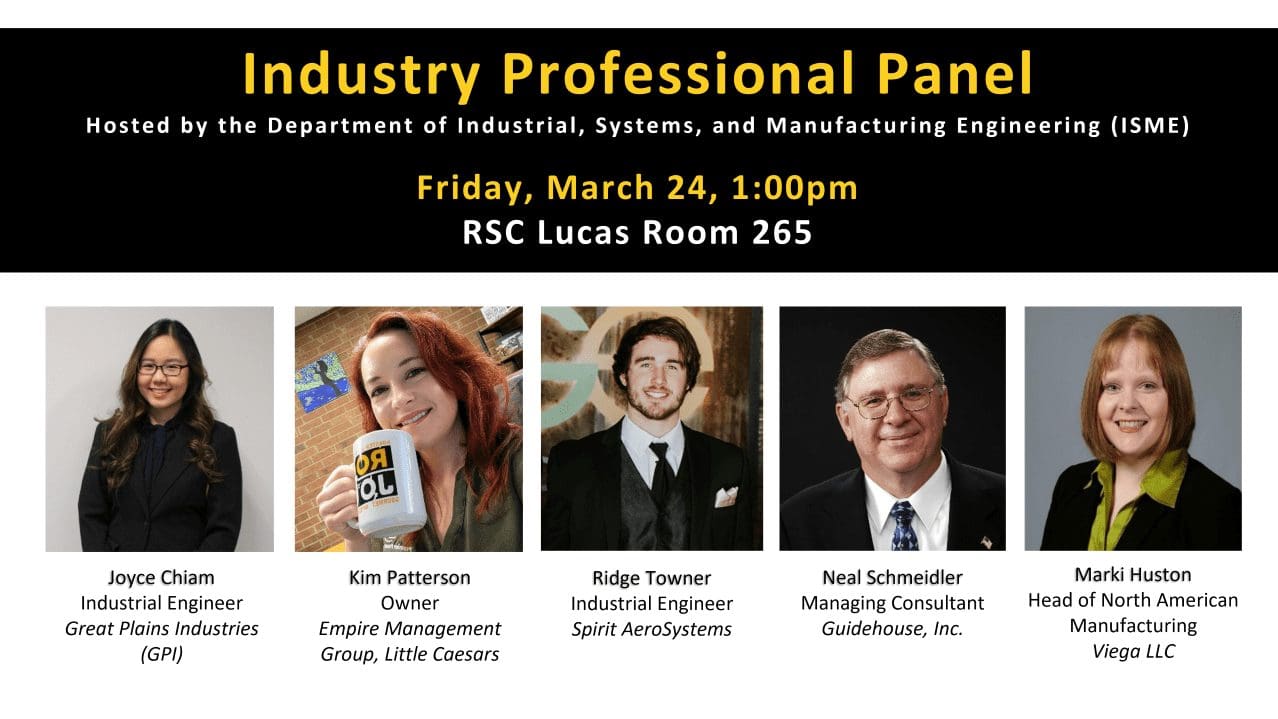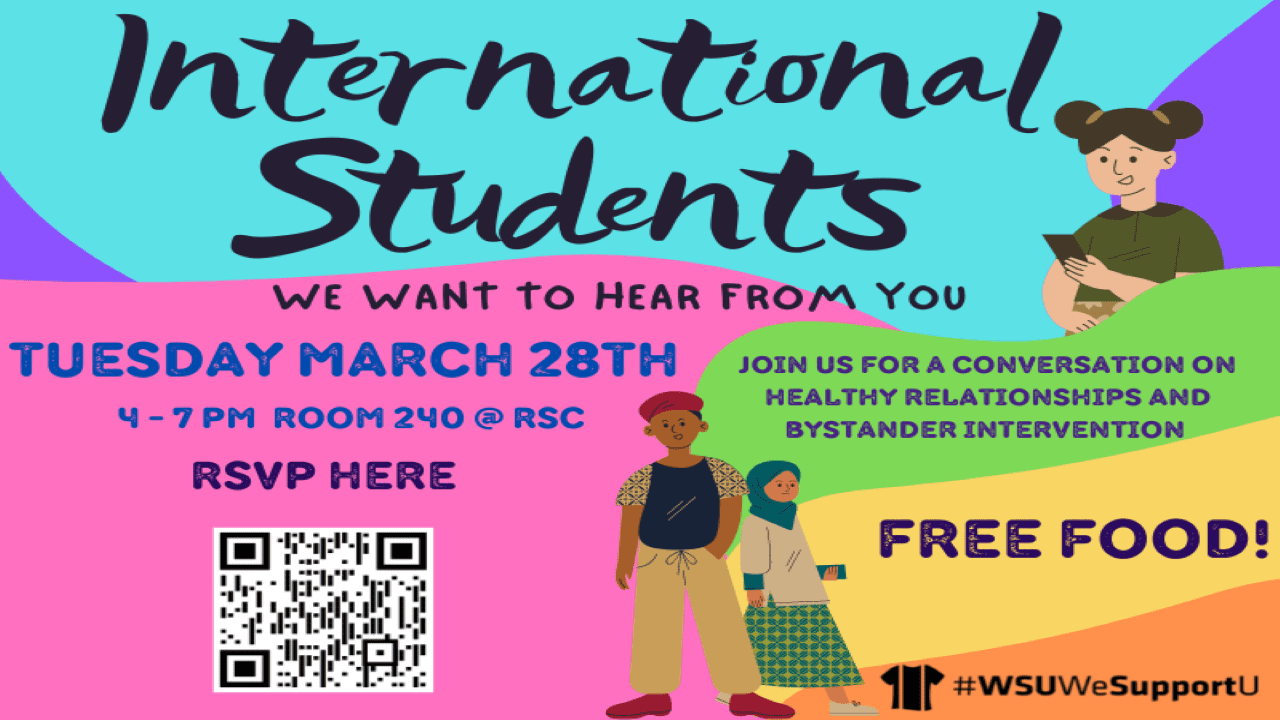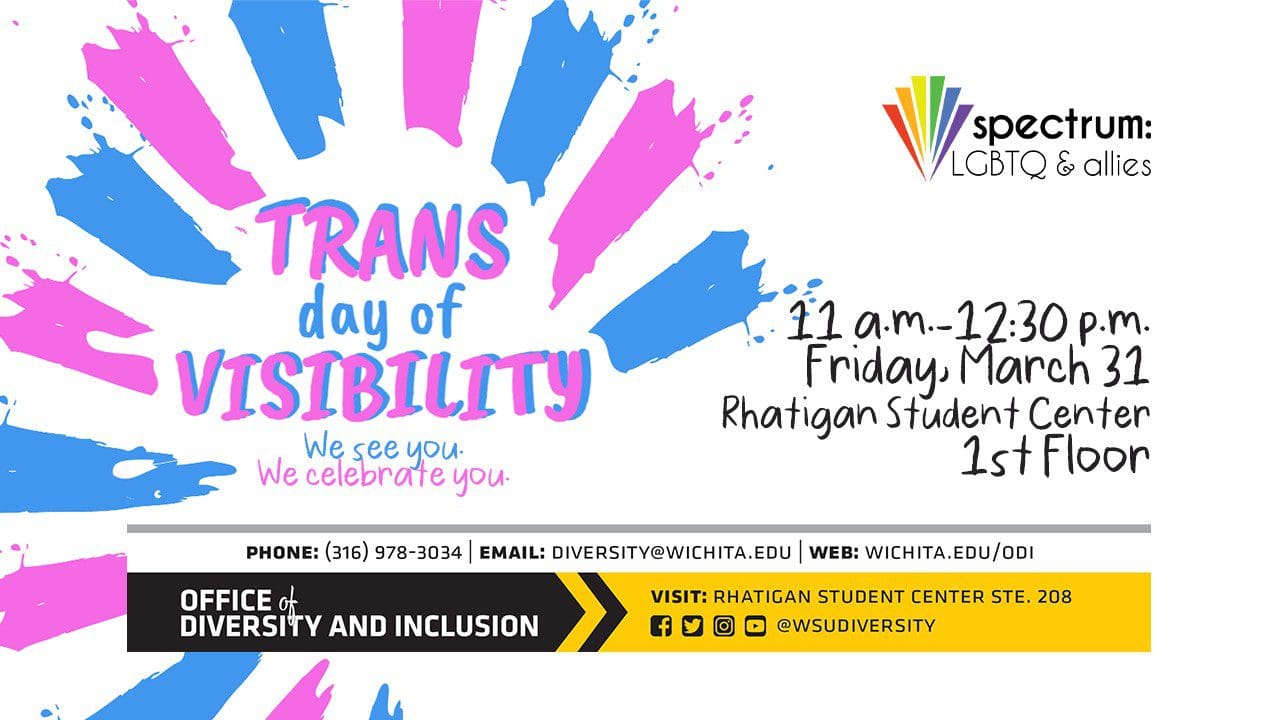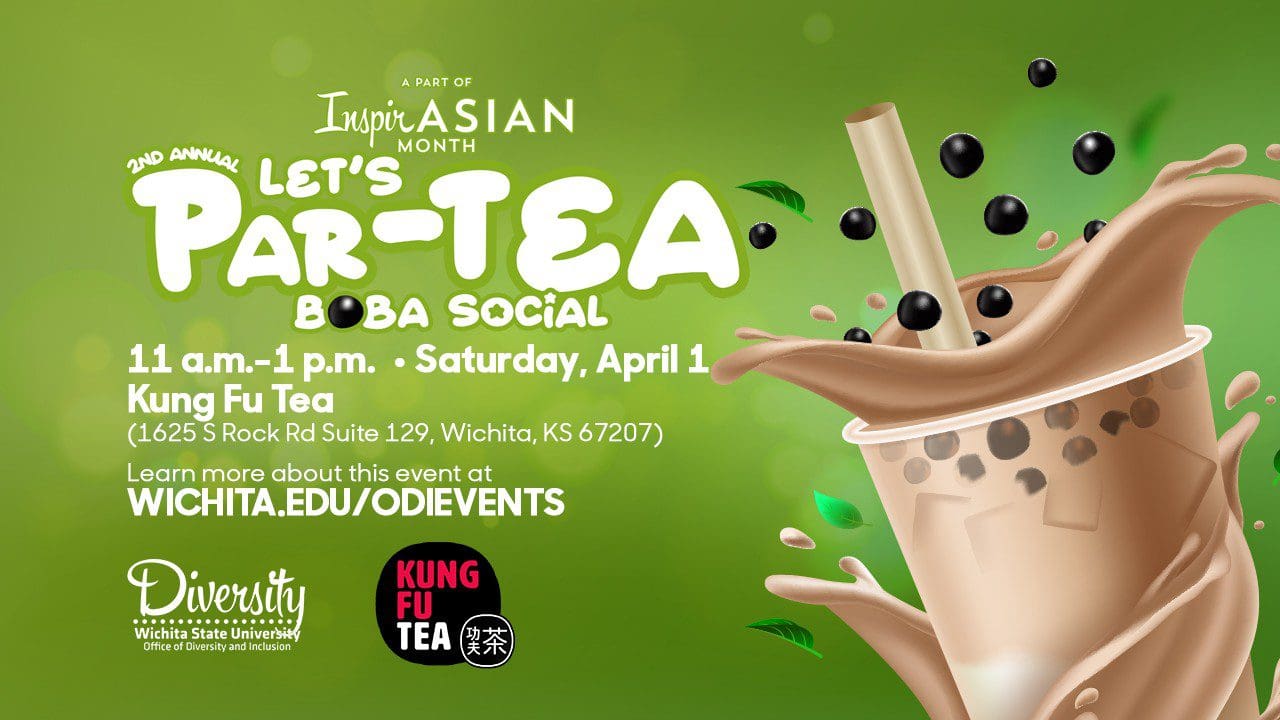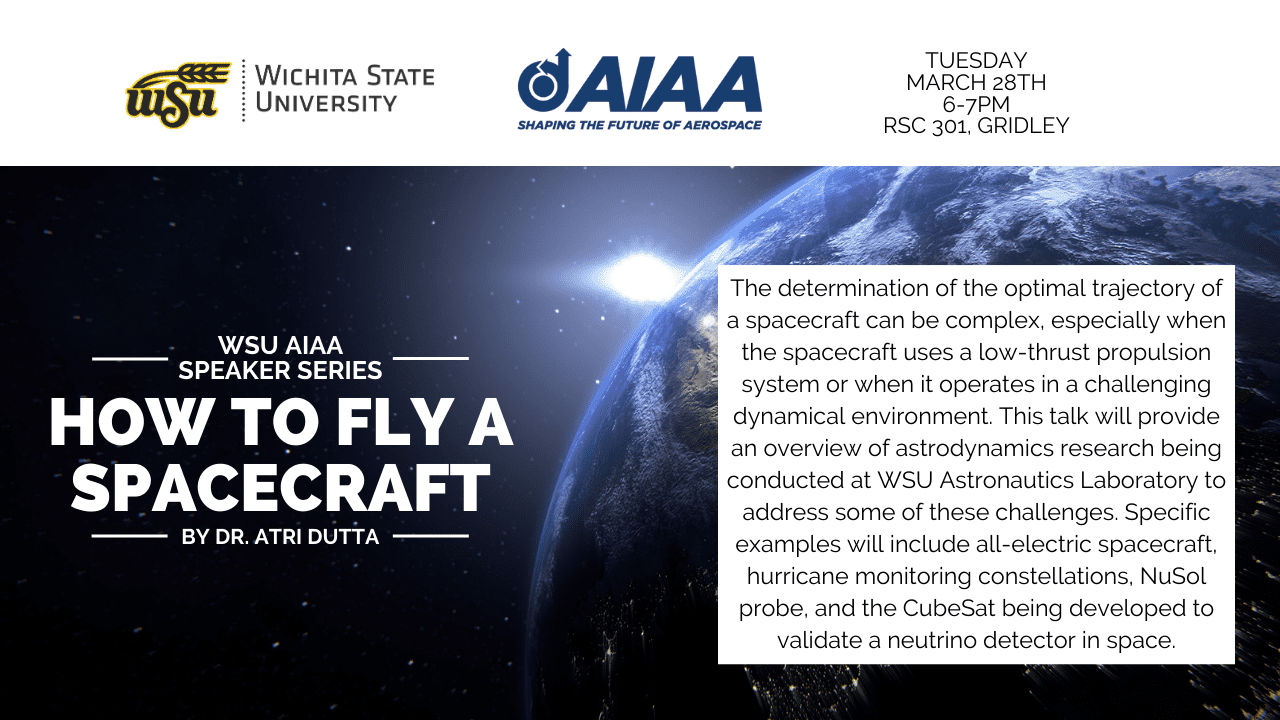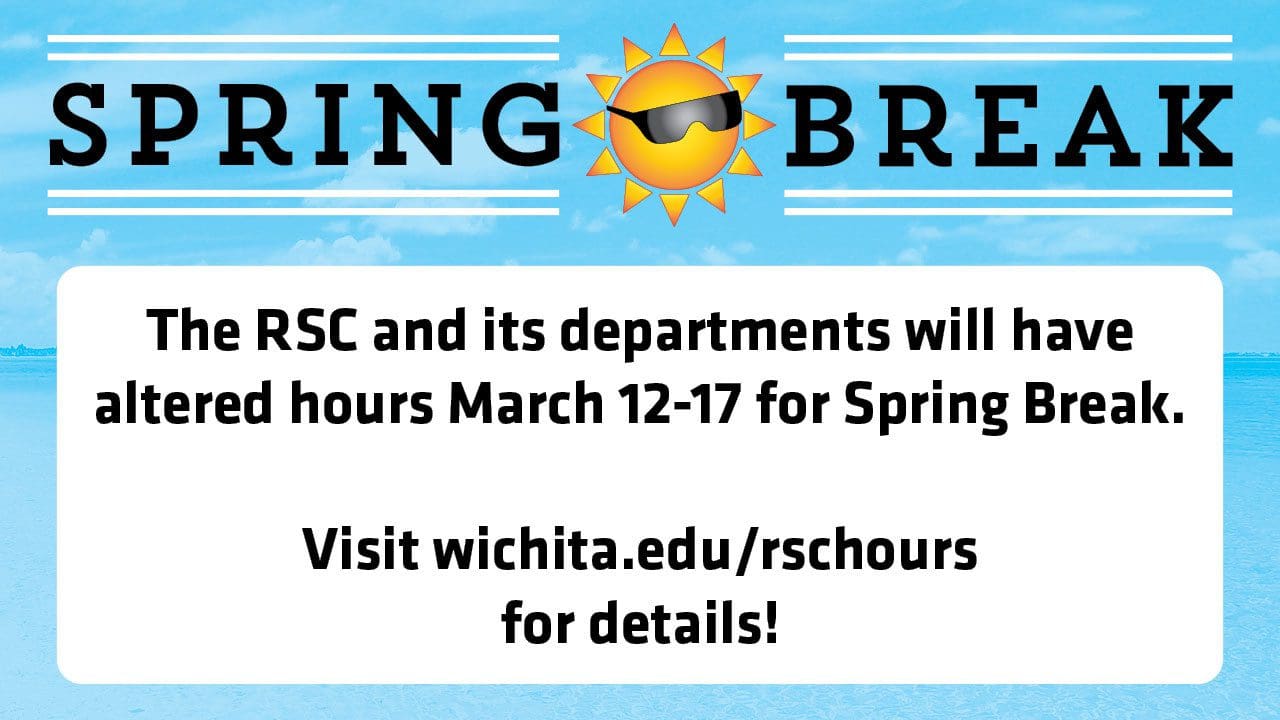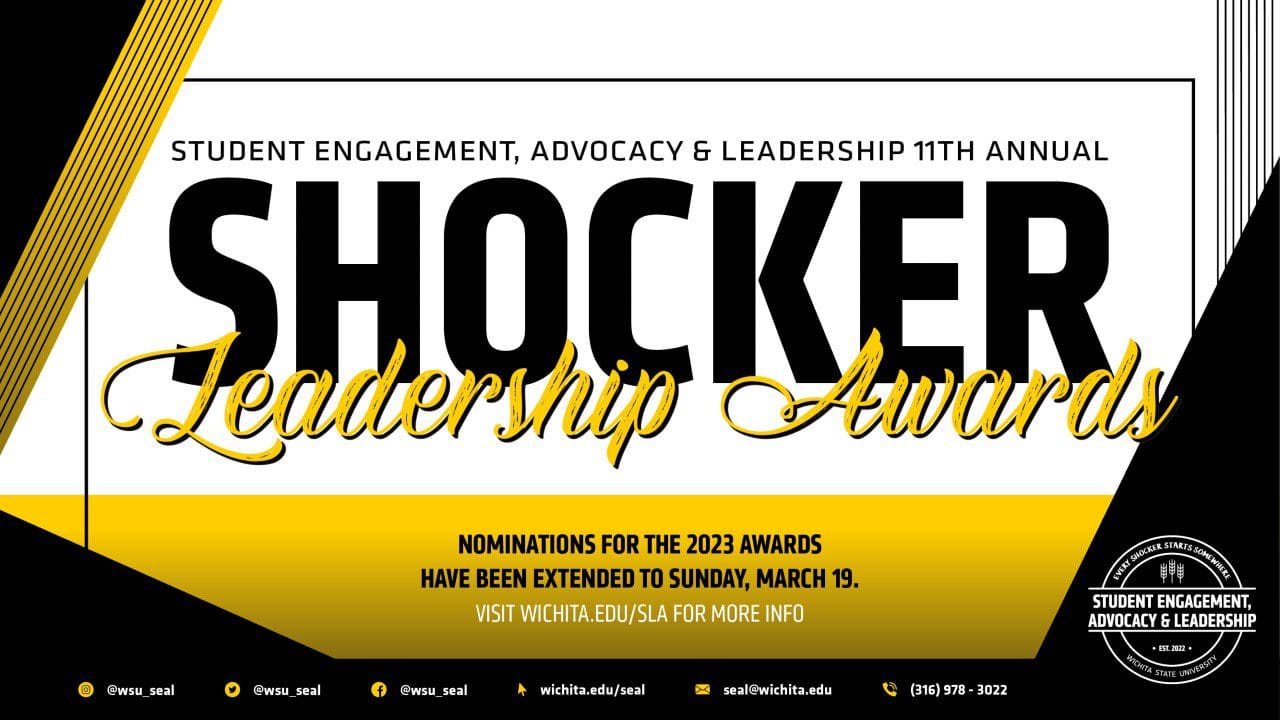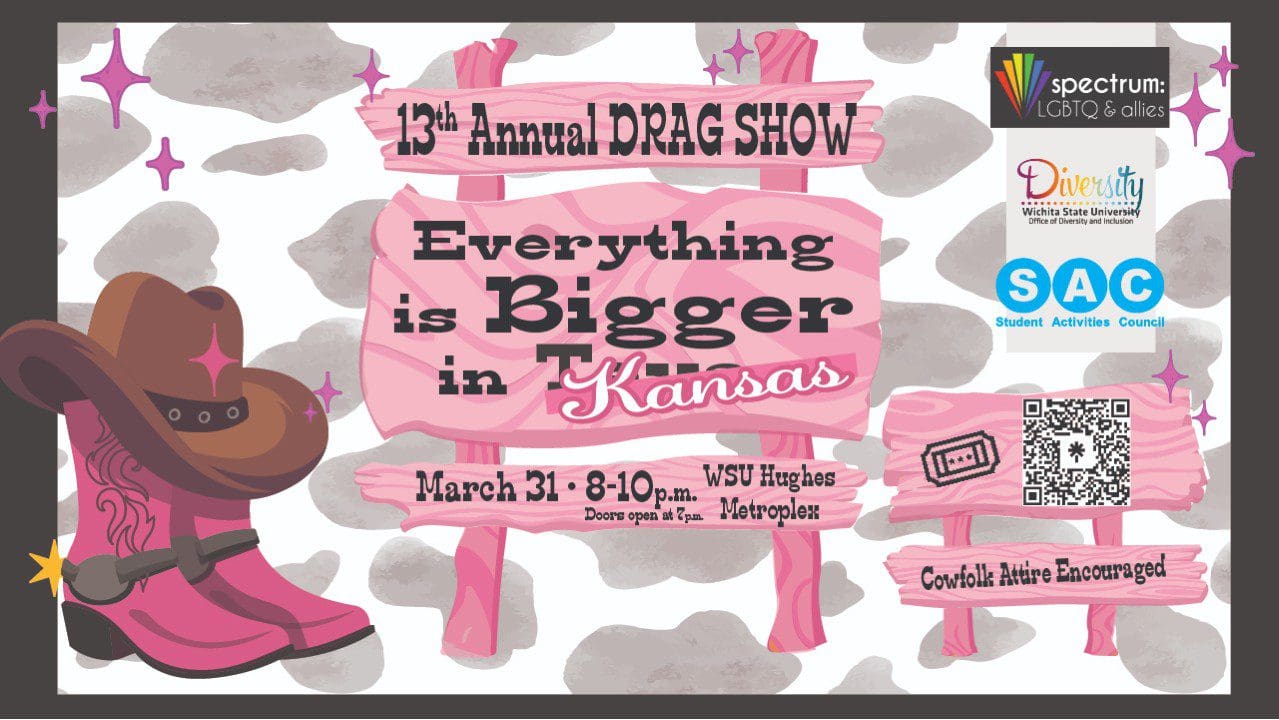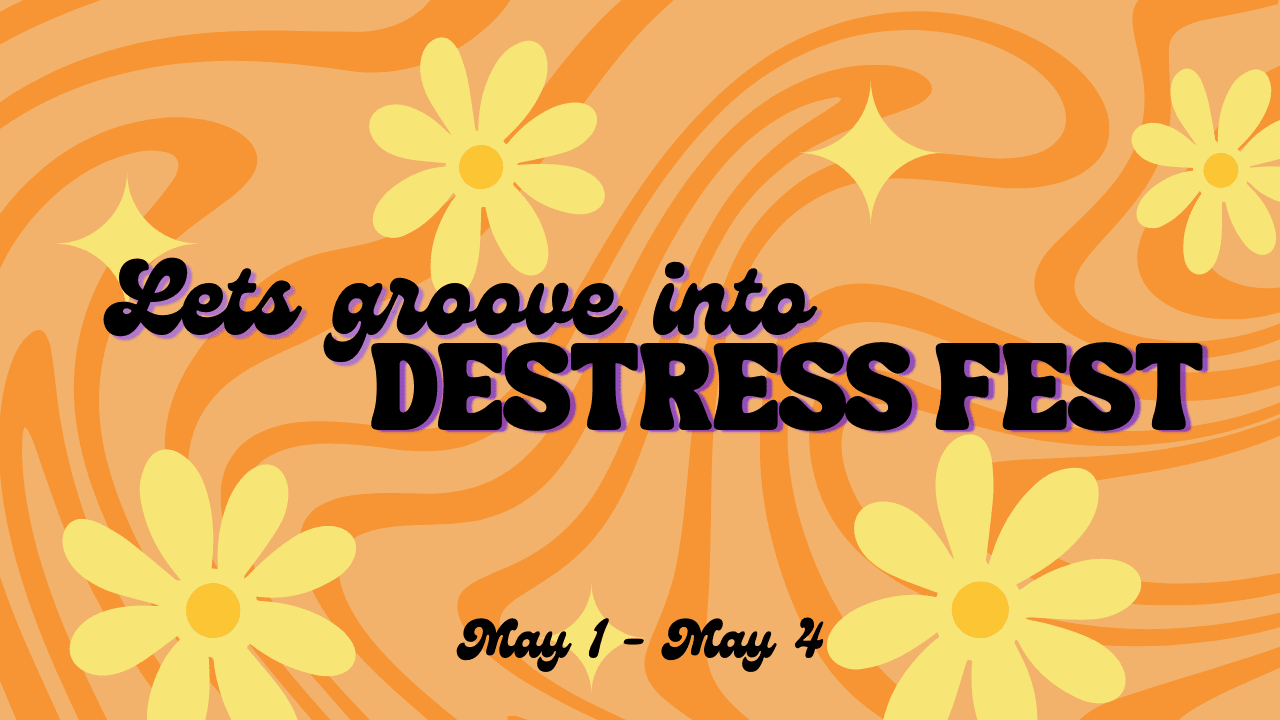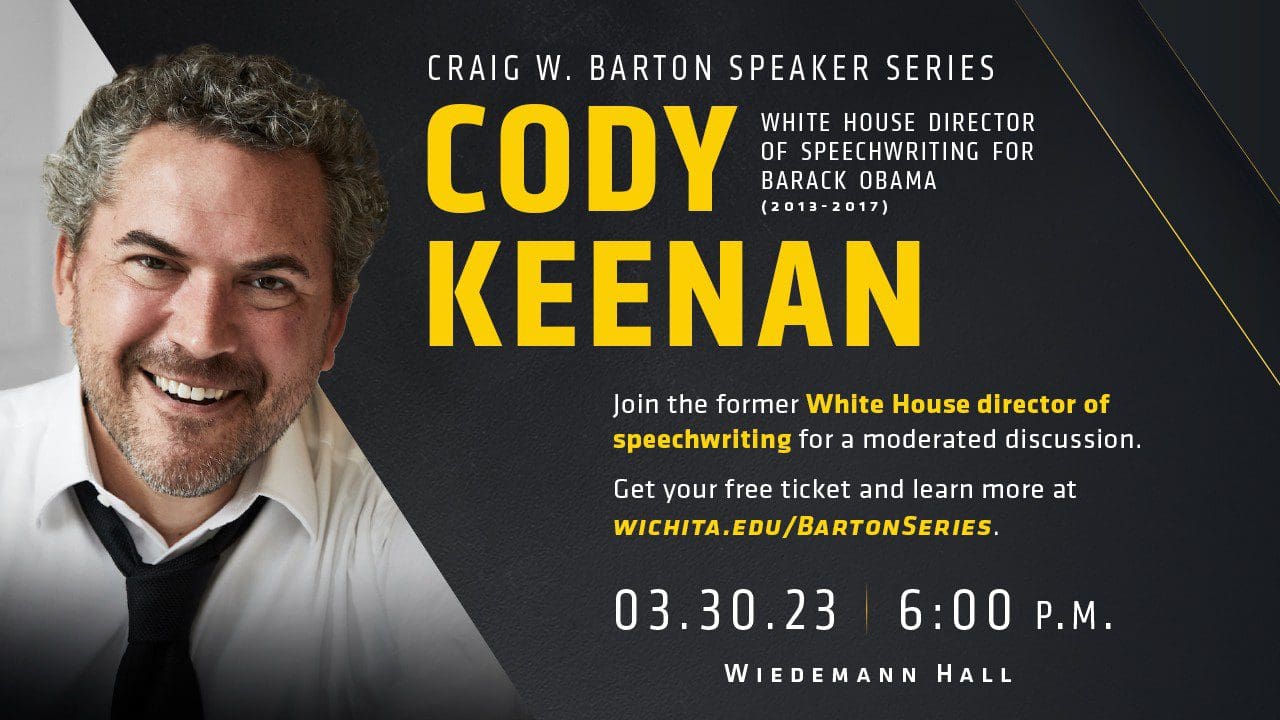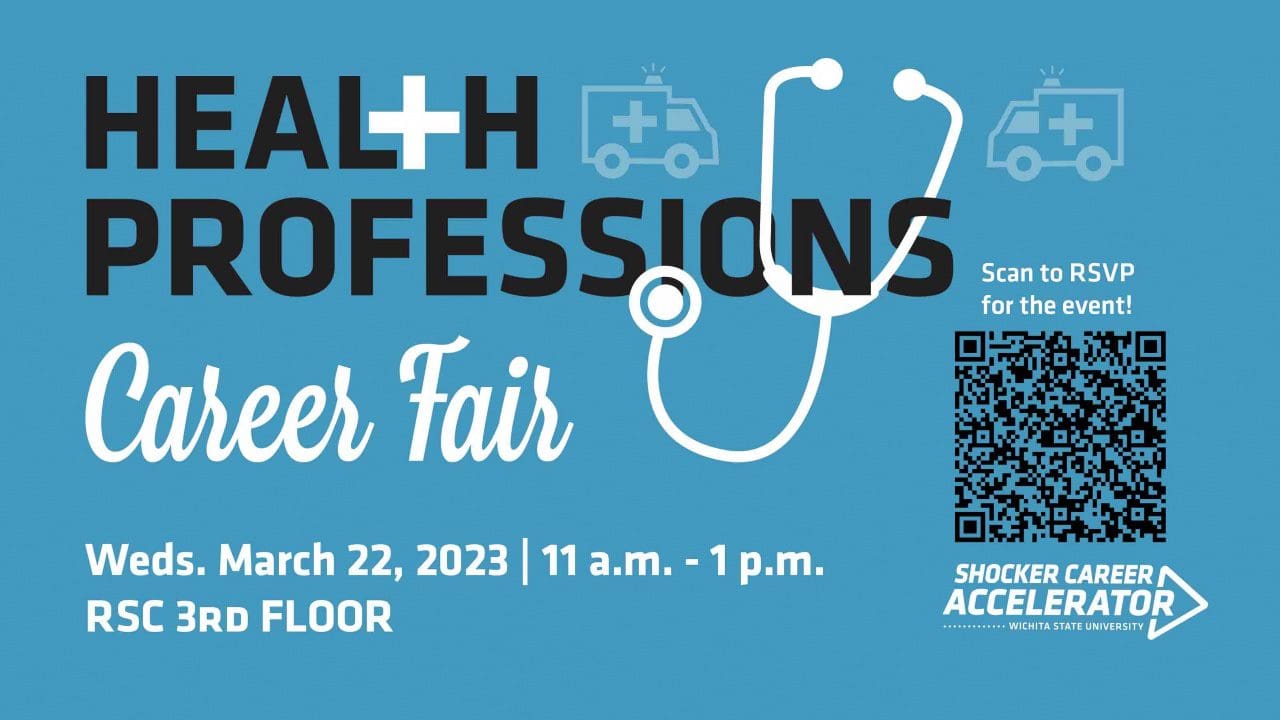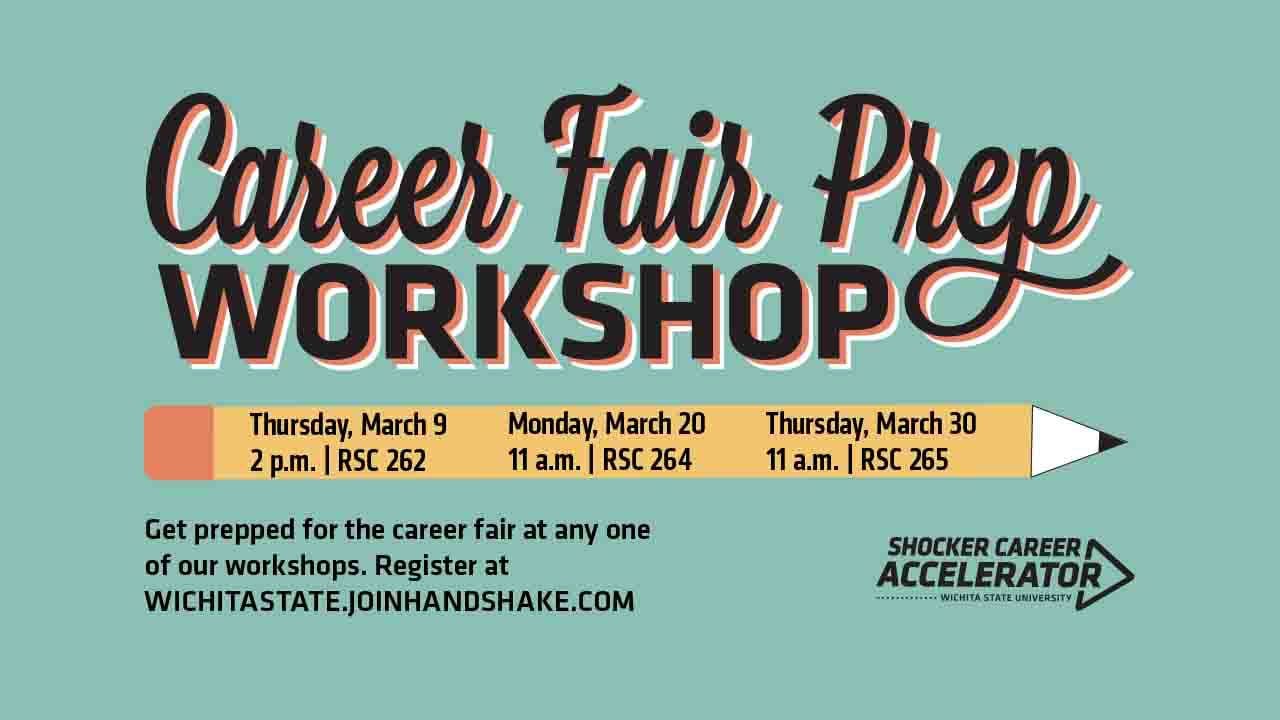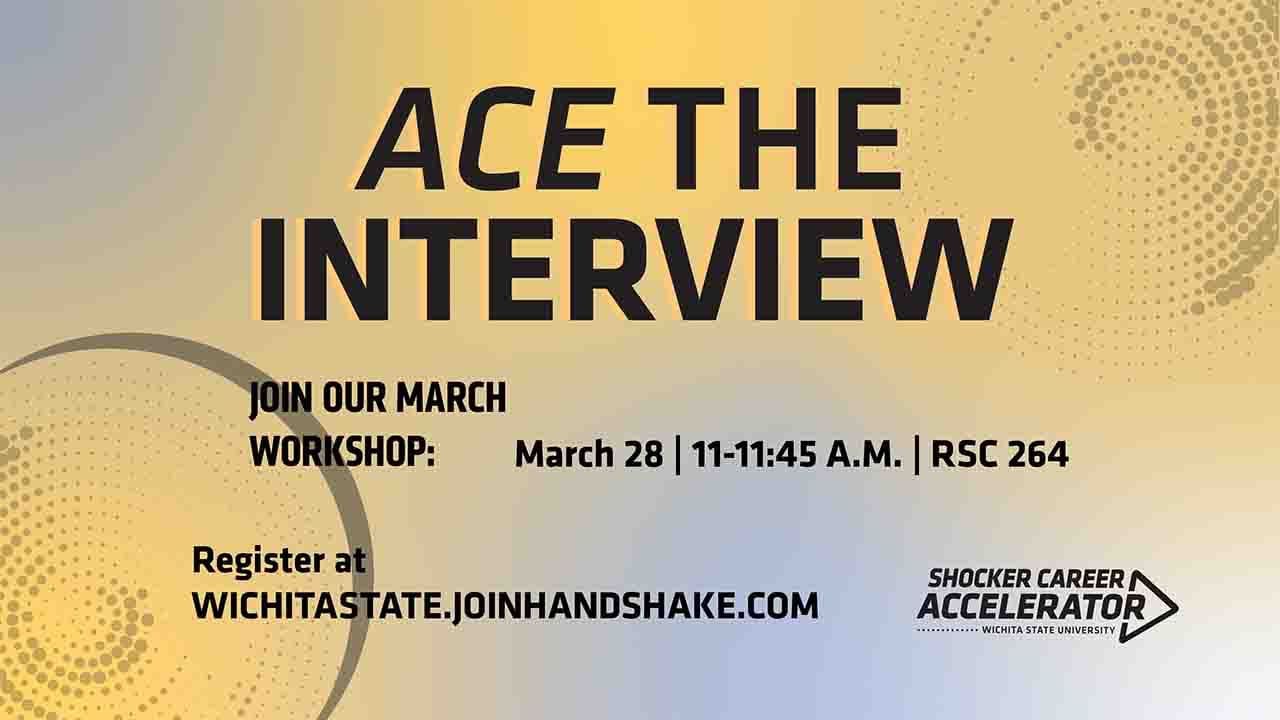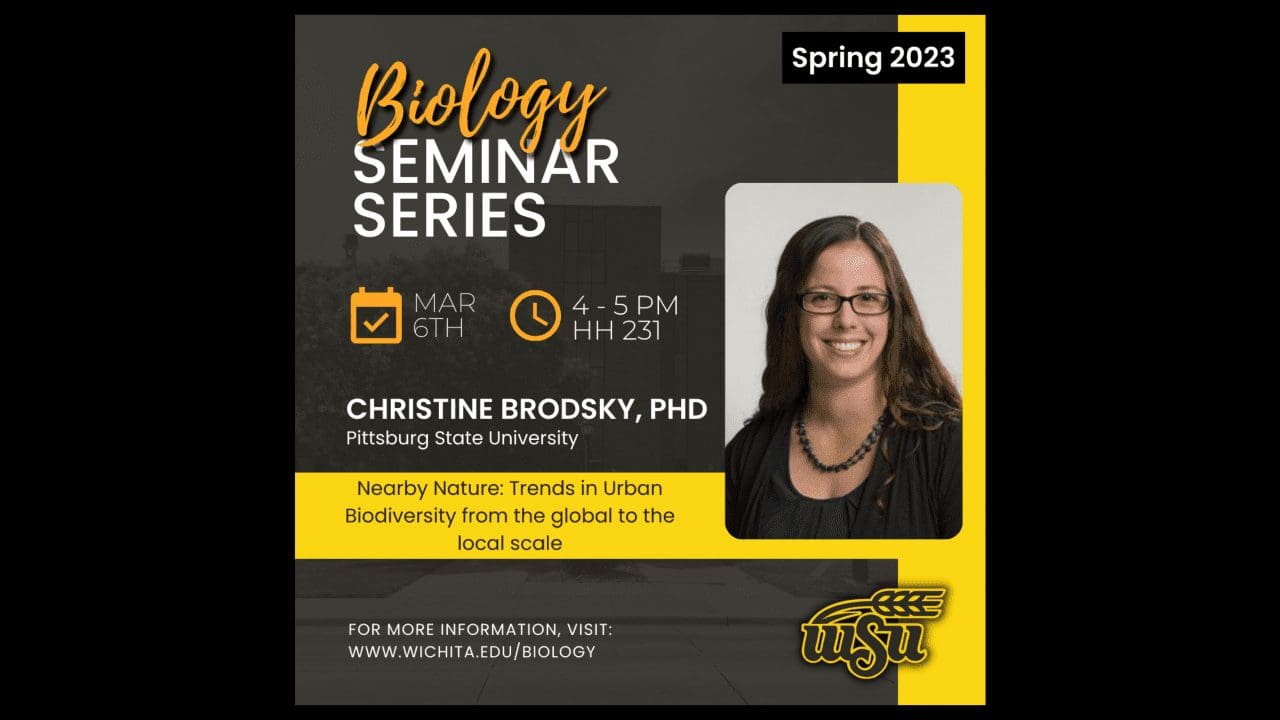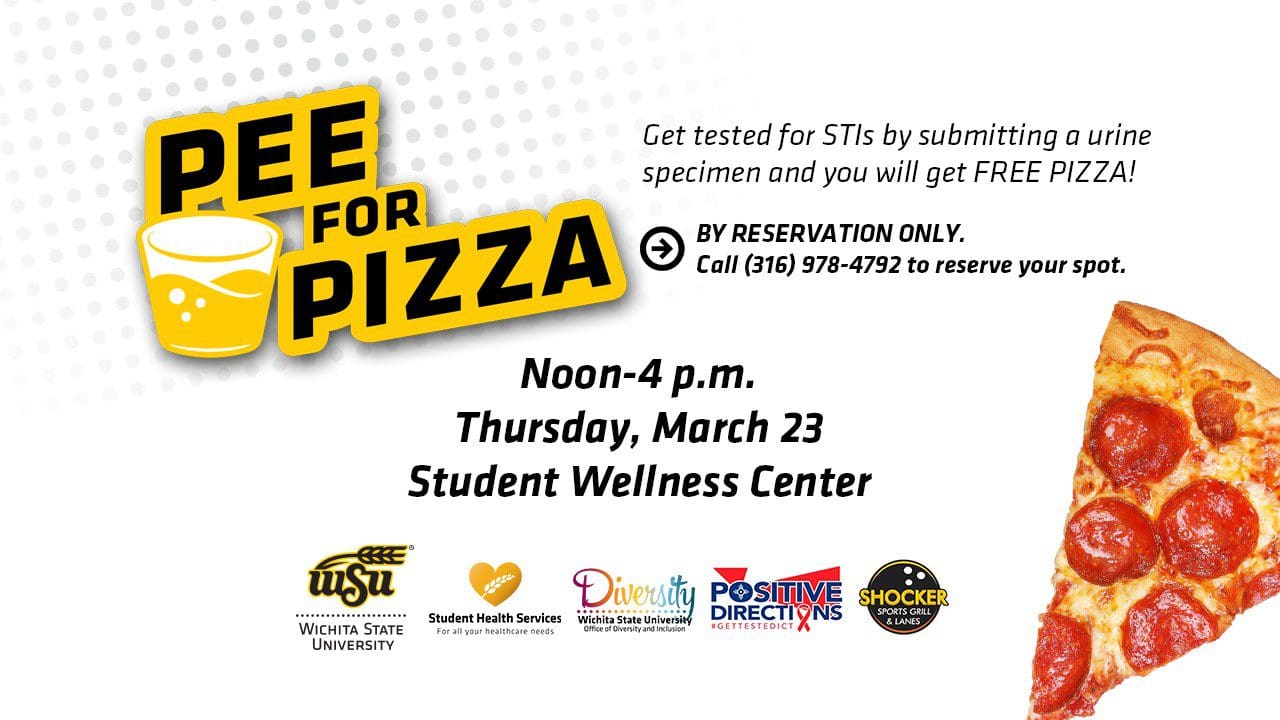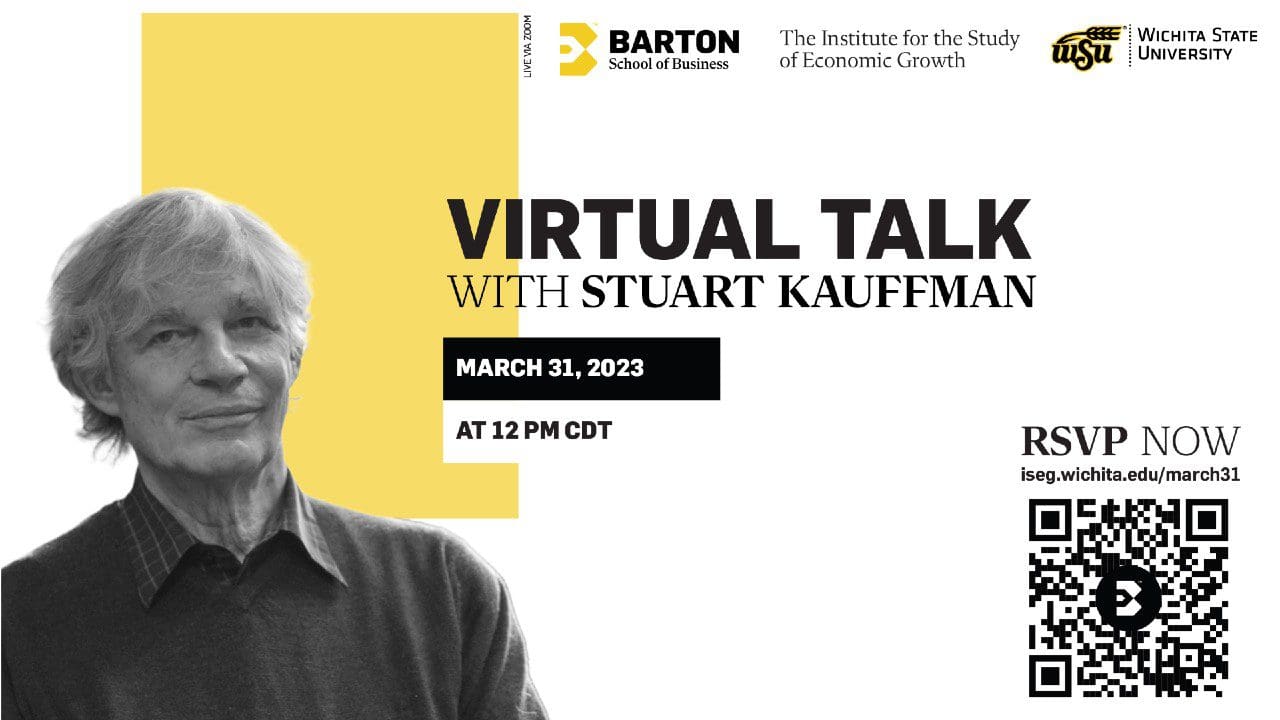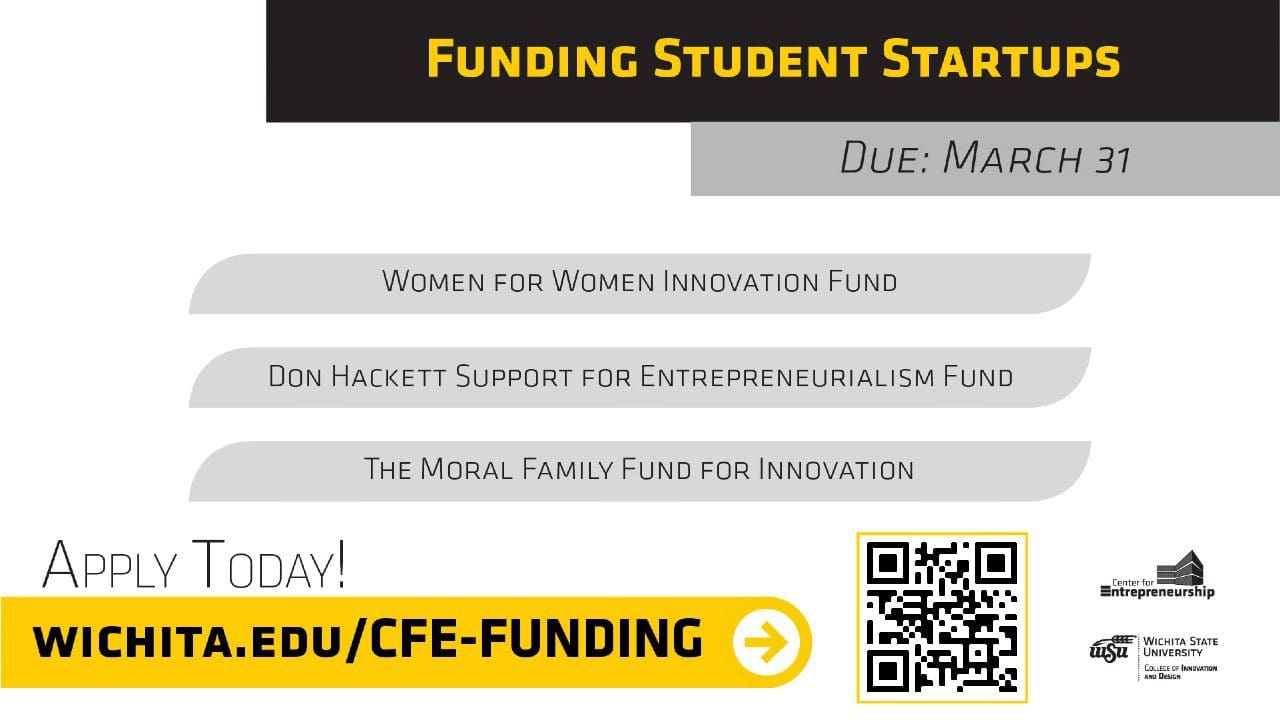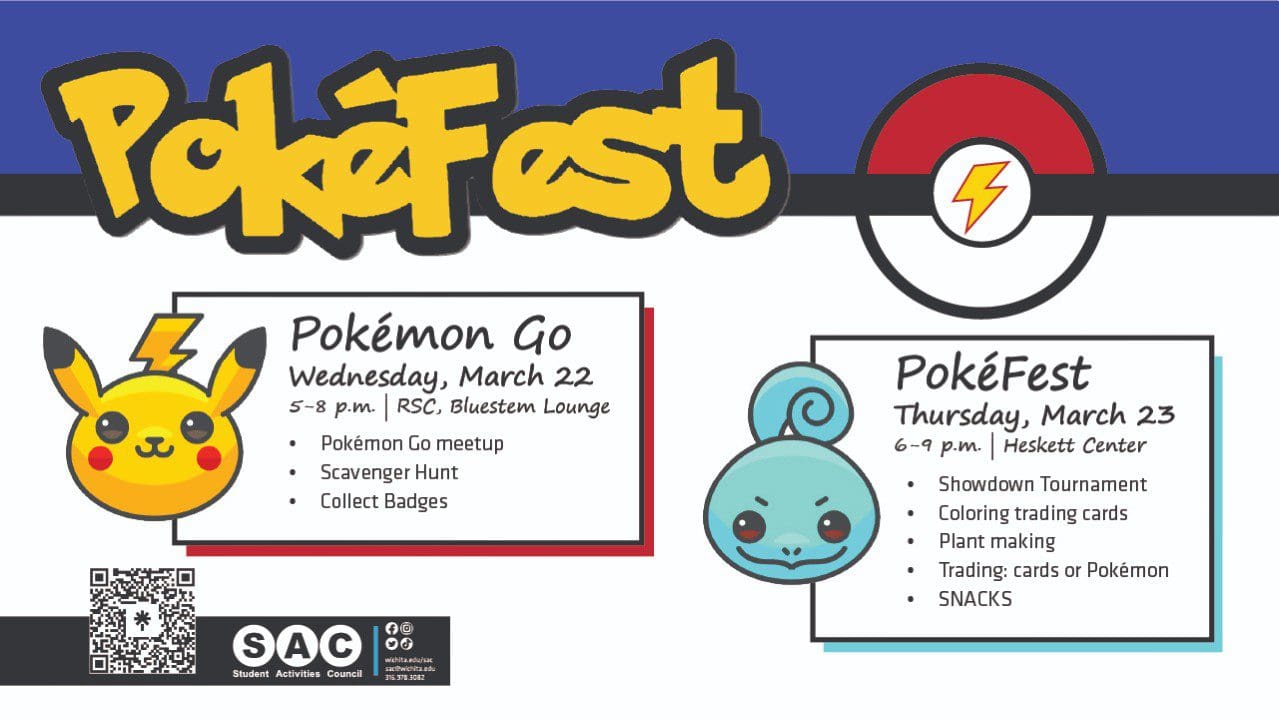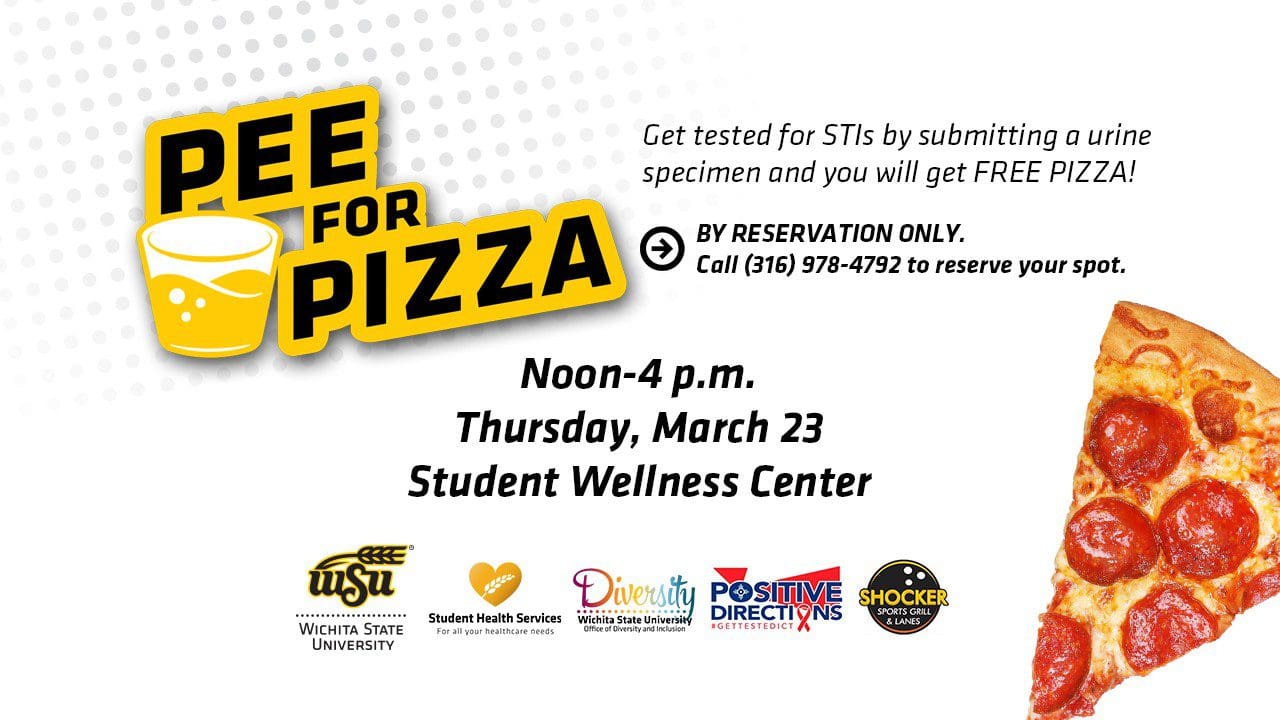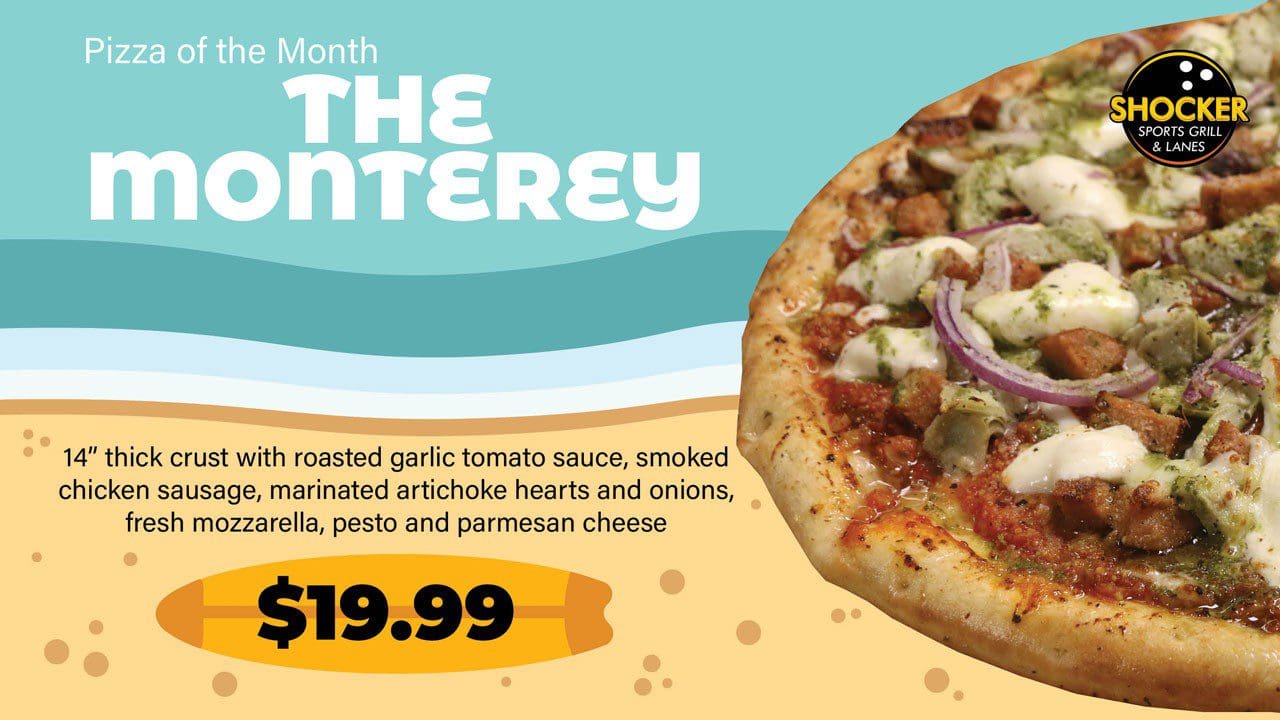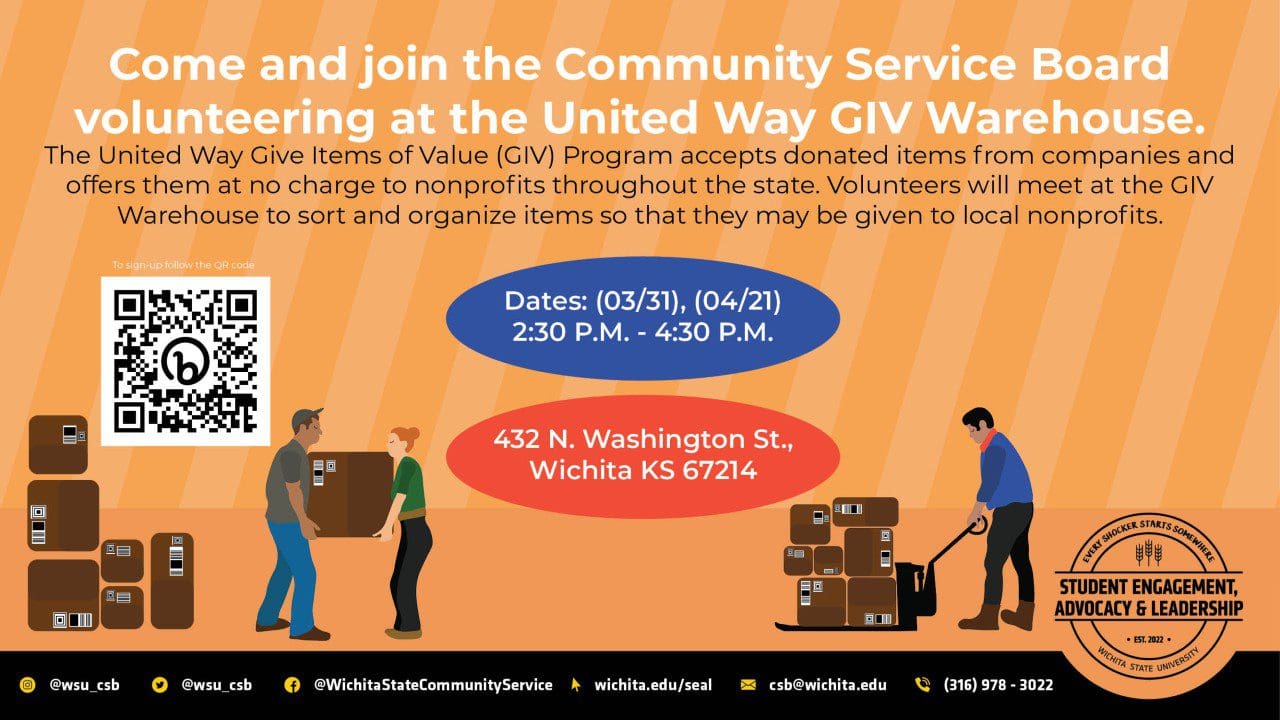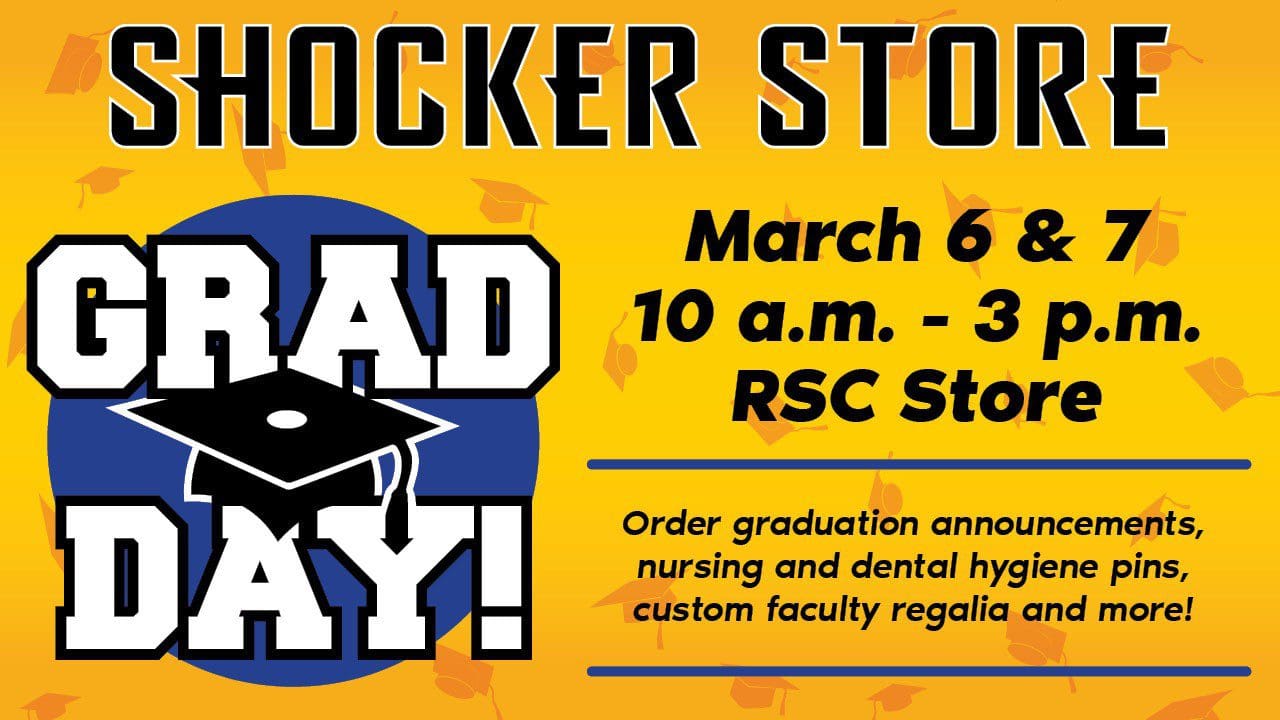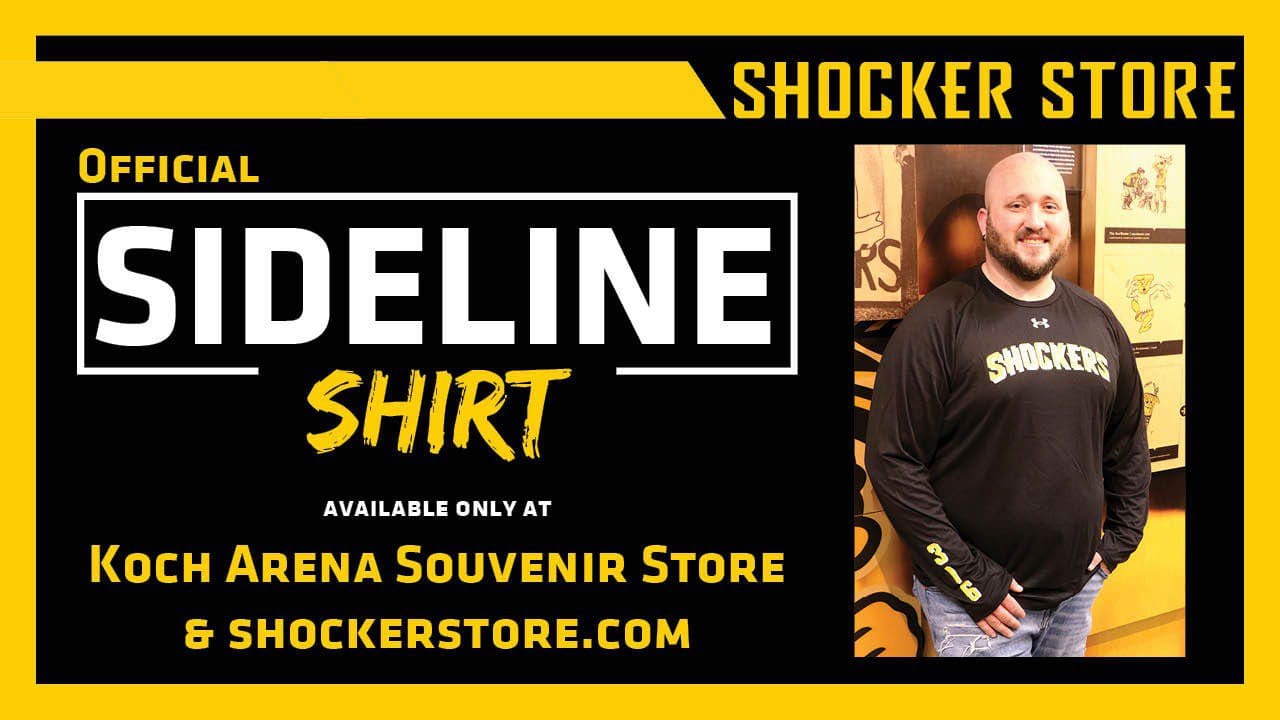 Distinguished Professor of Psychology from Hunter College to speak on gender equity at two events March 31
Apply Before it is Too Late!
Paul Mills Selected as New Basketball Coach
Spring at the Cadman Photography Contest
Monday Melodies Featuring Whitnie
Kansas Public Finance Center Hosts Public Finance Workshop
Arab Student Association invites all to attend the Iftar Potluck Meal
The Biology Seminar Series continues today with Dr. Keith Gido
Learn about possible Industrial, Systems, and Manufacturing Engineering career paths – Friday, 3/24/23 @ 1:00pm, RSC Lucas Room 265
International Student Focus Group
Transgender Day of Visibility
2nd Annual Let's Par-TEA Boba Social
"How to Fly a Spacecraft" by Dr. Atri Dutta
Shocker Leadership Awards – Deadline Extended
Save the Date: Barton School Keynote Presentation on March 22 at 9:45 AM
The 13th Annual WSU Drag Show, where everything is bigger in KANSAS!
Student Activities Council are taking event submissions for Destress Fest
Health Professions Career Fair
Career Fair Prep Workshops- Shocker Career Accelerator
The Biology Seminar Series continues today with Dr. Christine Brodsky
Attend Pee for Pizza Event (Mar 23rd)
Institute for the Study of Economic Growth to Host Virtual Talk with Stuart Kauffman
Student Startup Funding Available
Celebrate PokéFest During This Two-Day Event!
Try the March Pizza of the Month
What They Didn't Teach You in Graduate School
Come and join the Community Service Board volunteering at the United Way GIV Warehouse
Grad Day at the Shocker Store
Official Team Sideline Shirt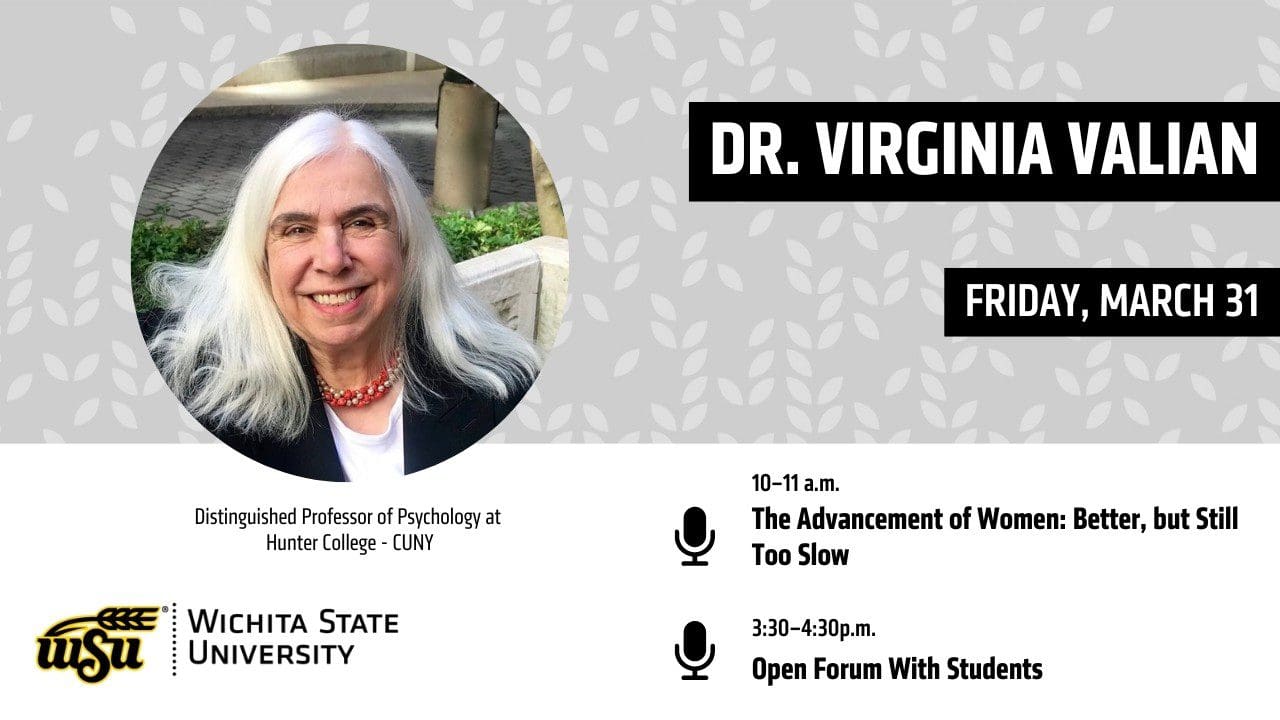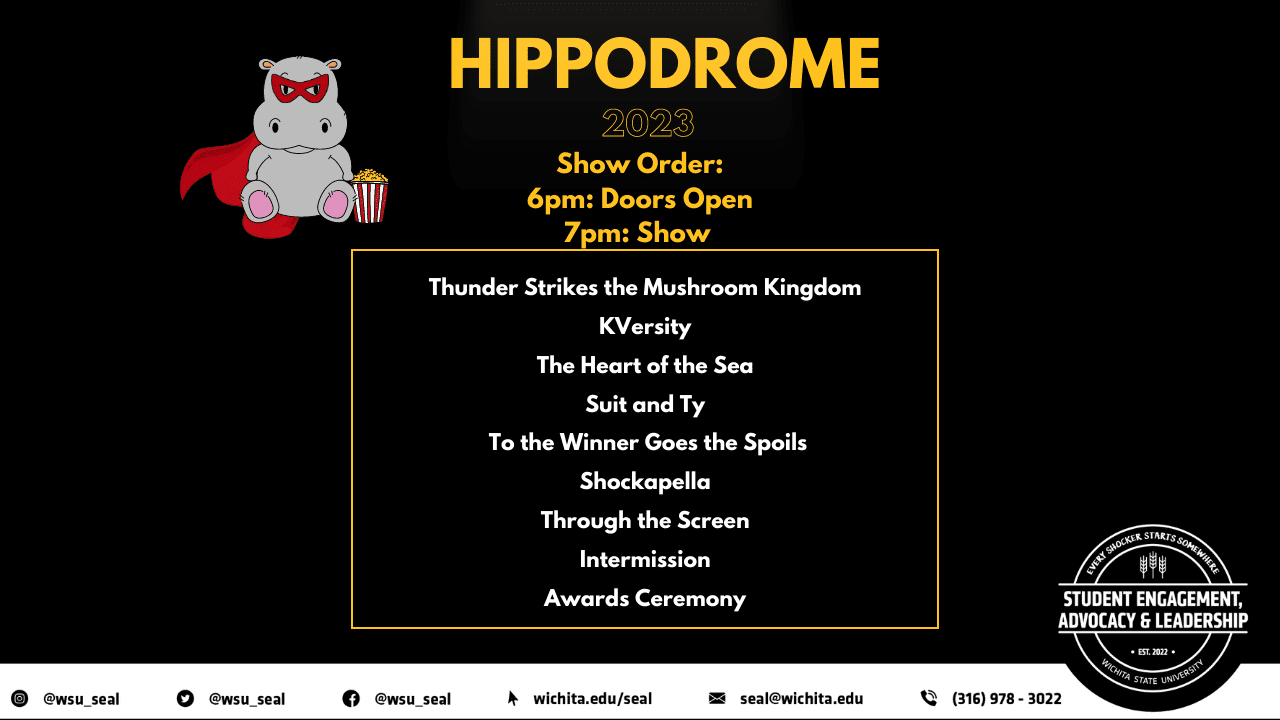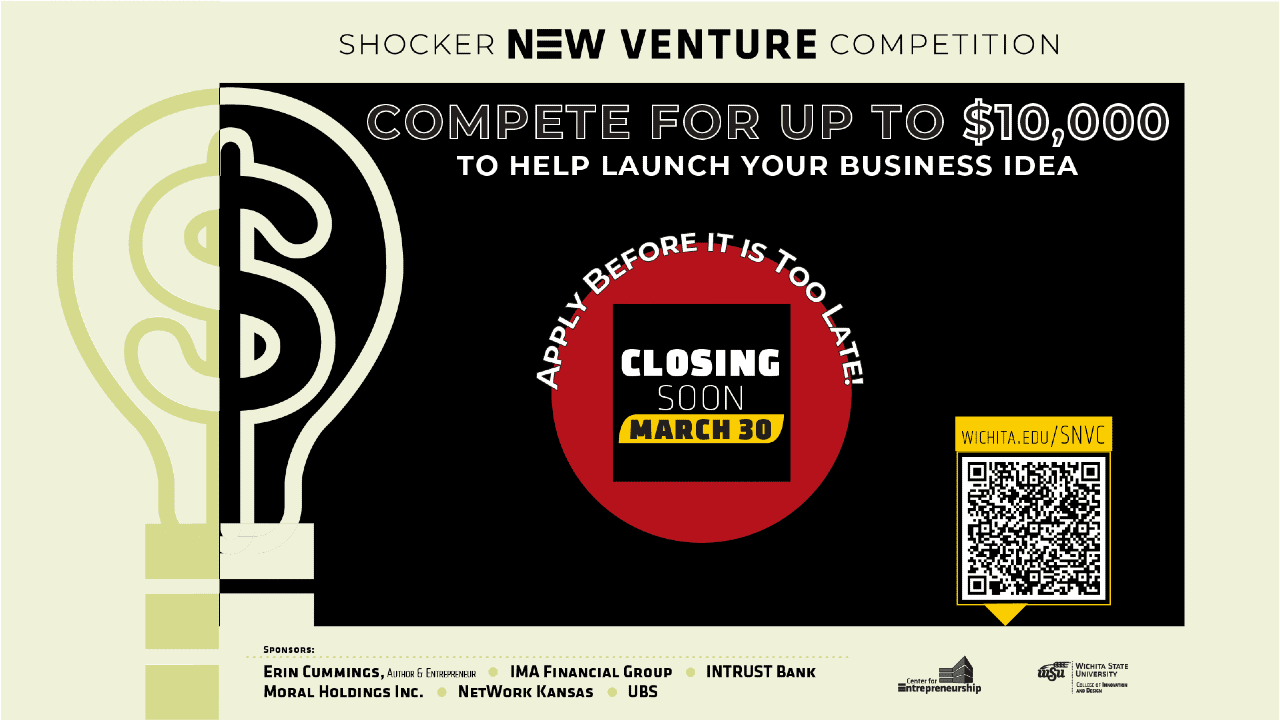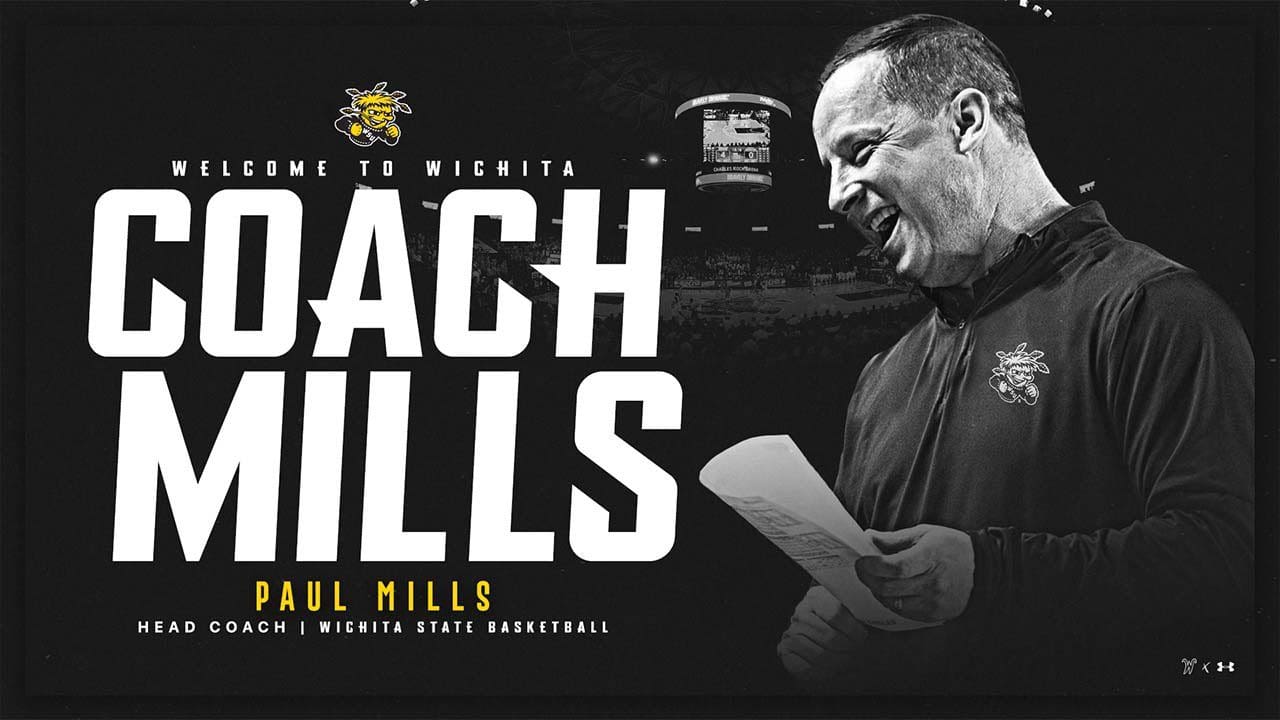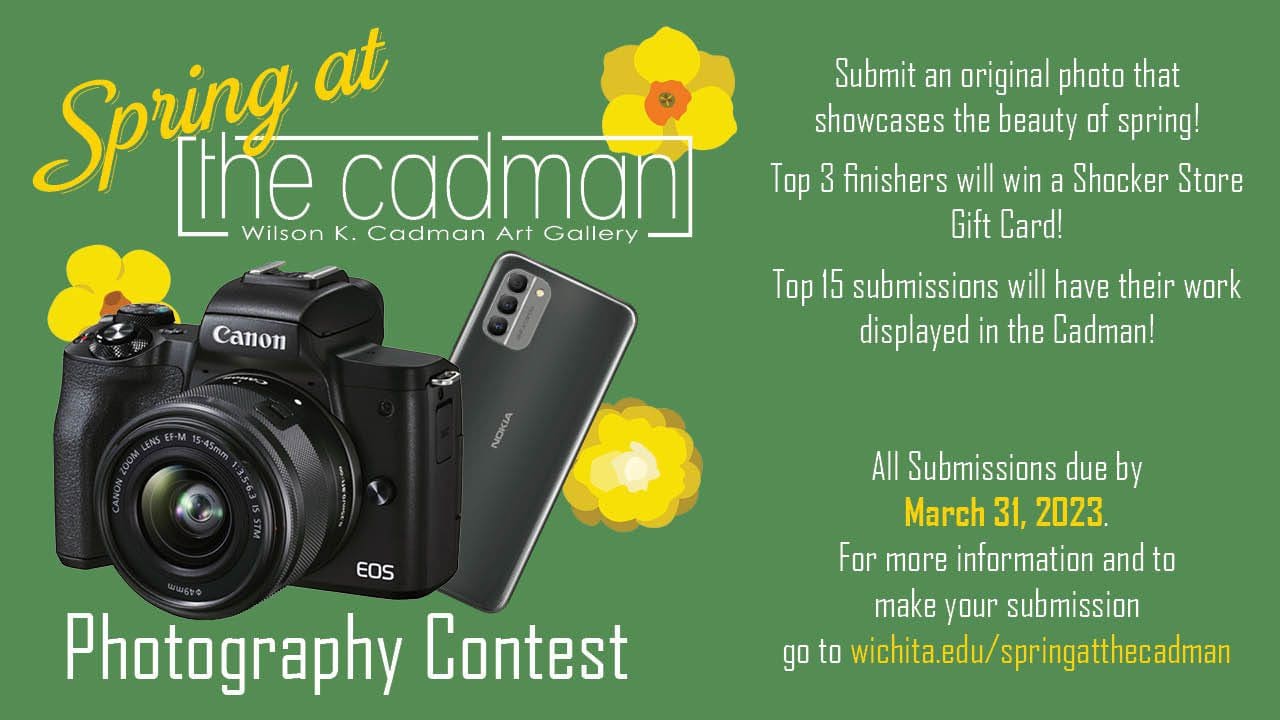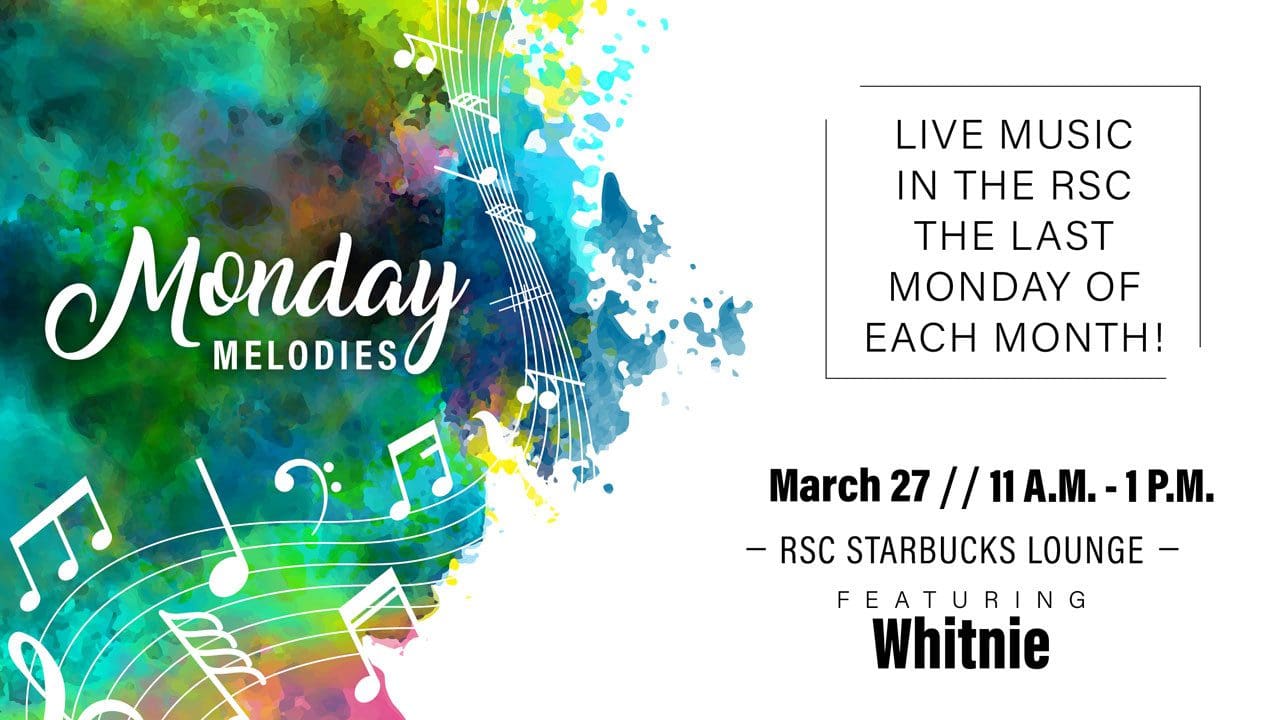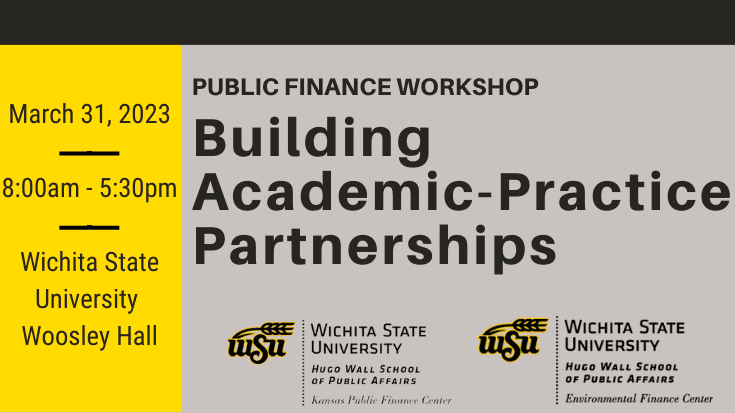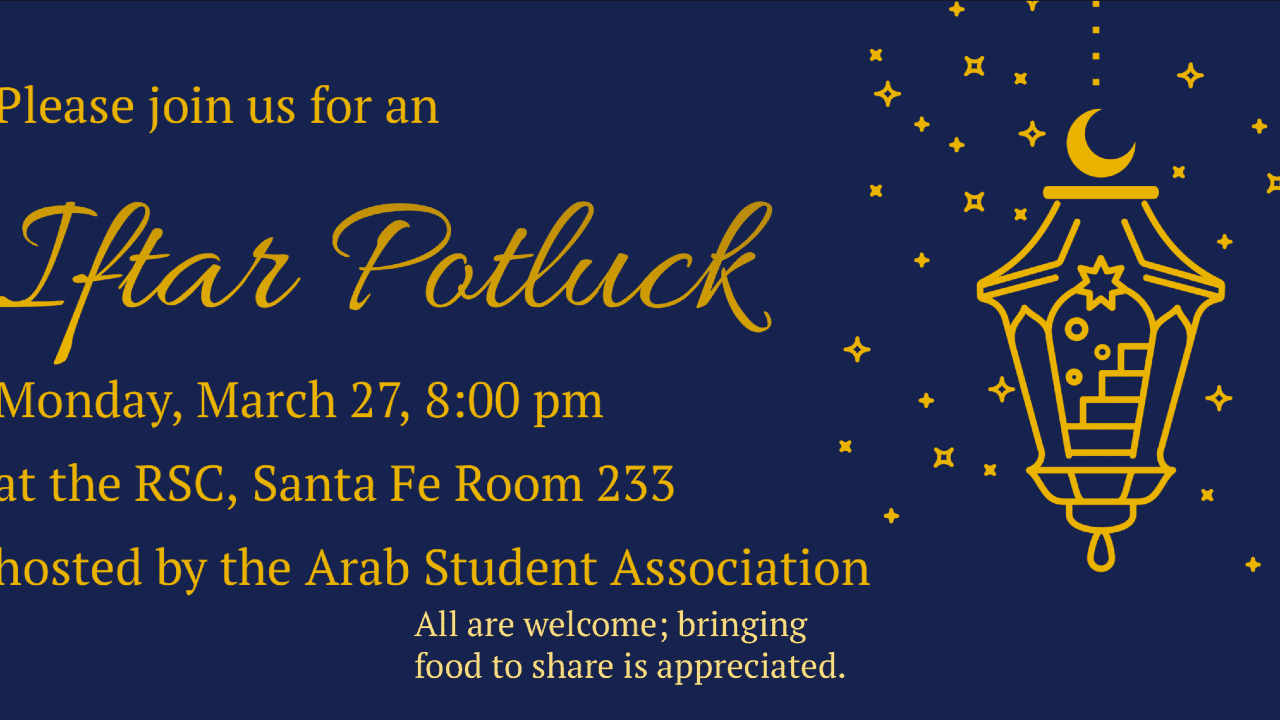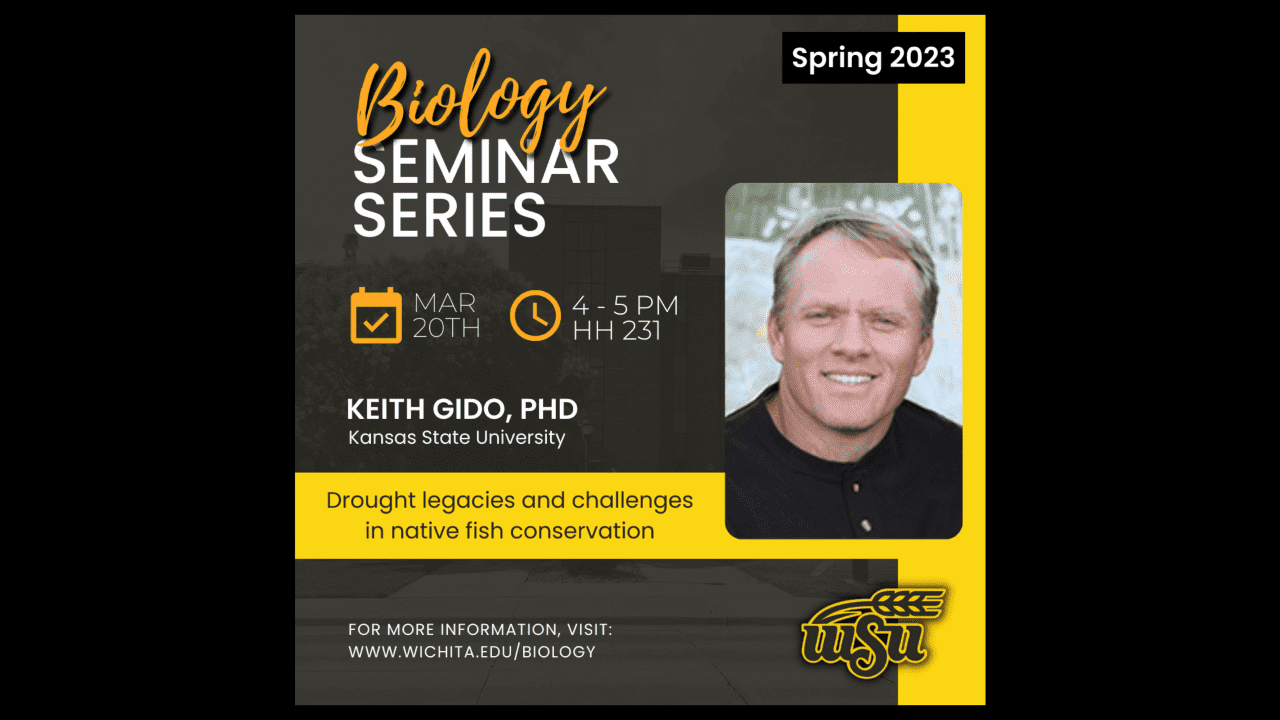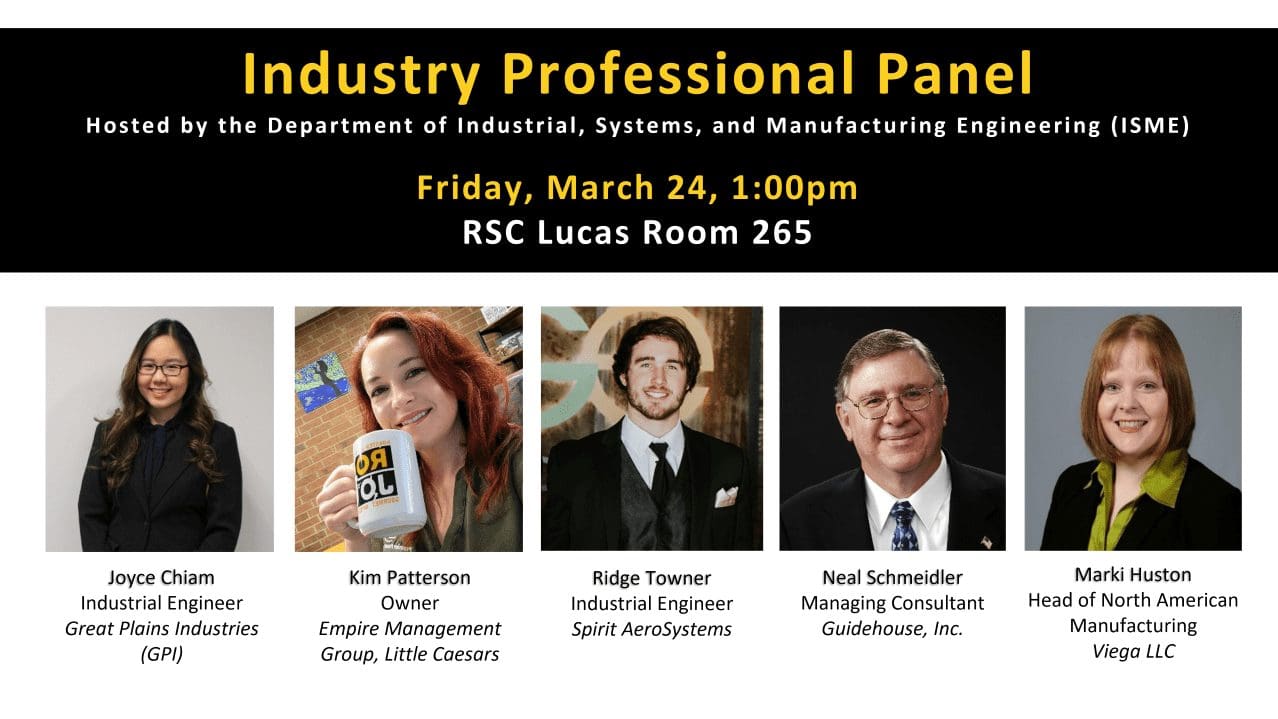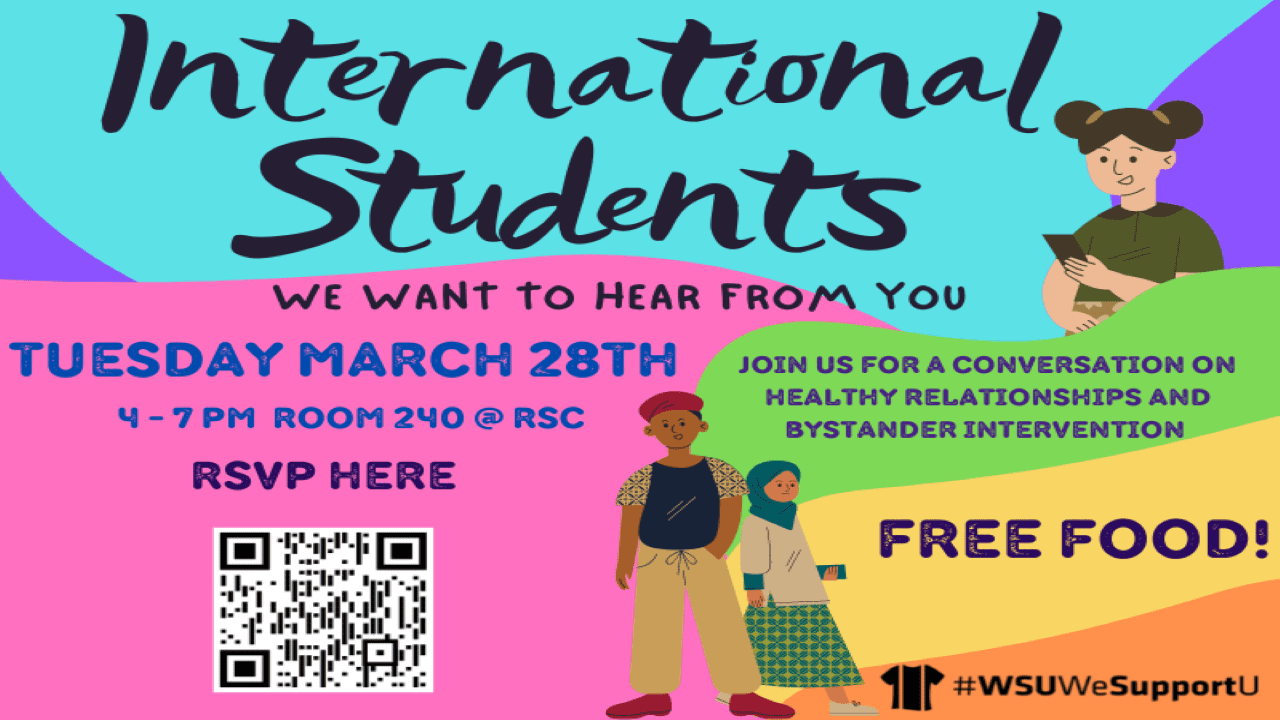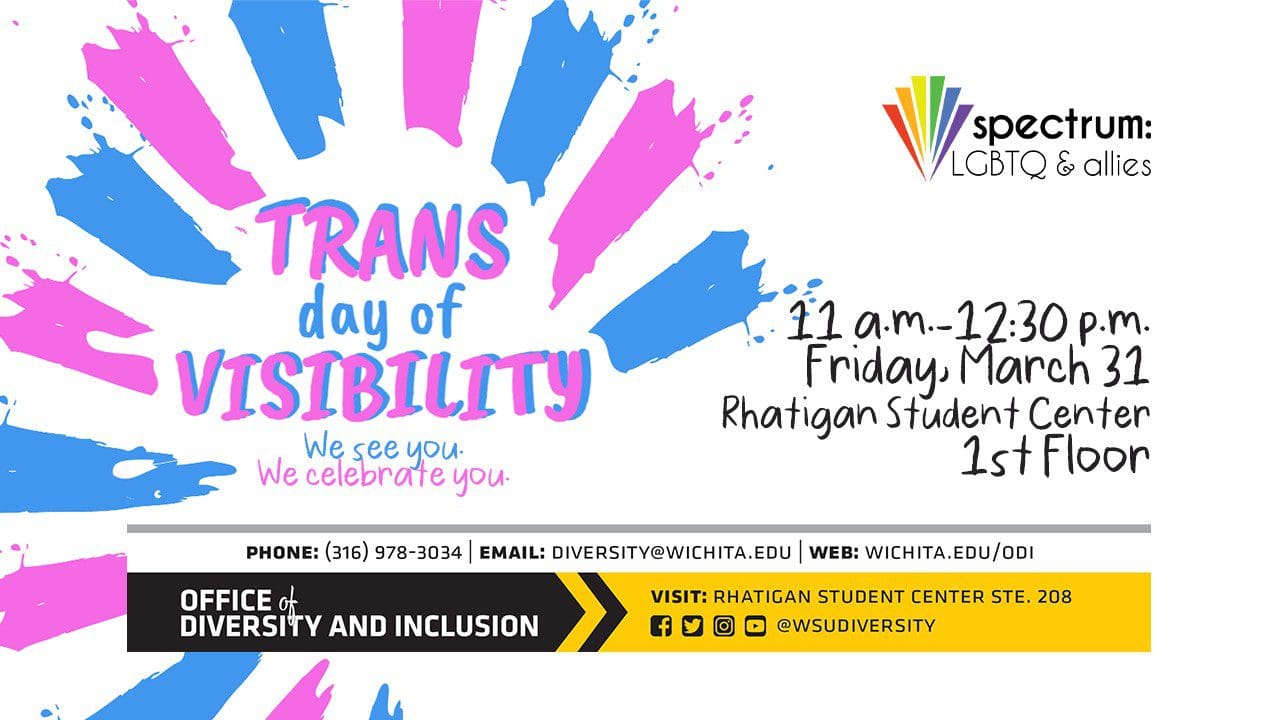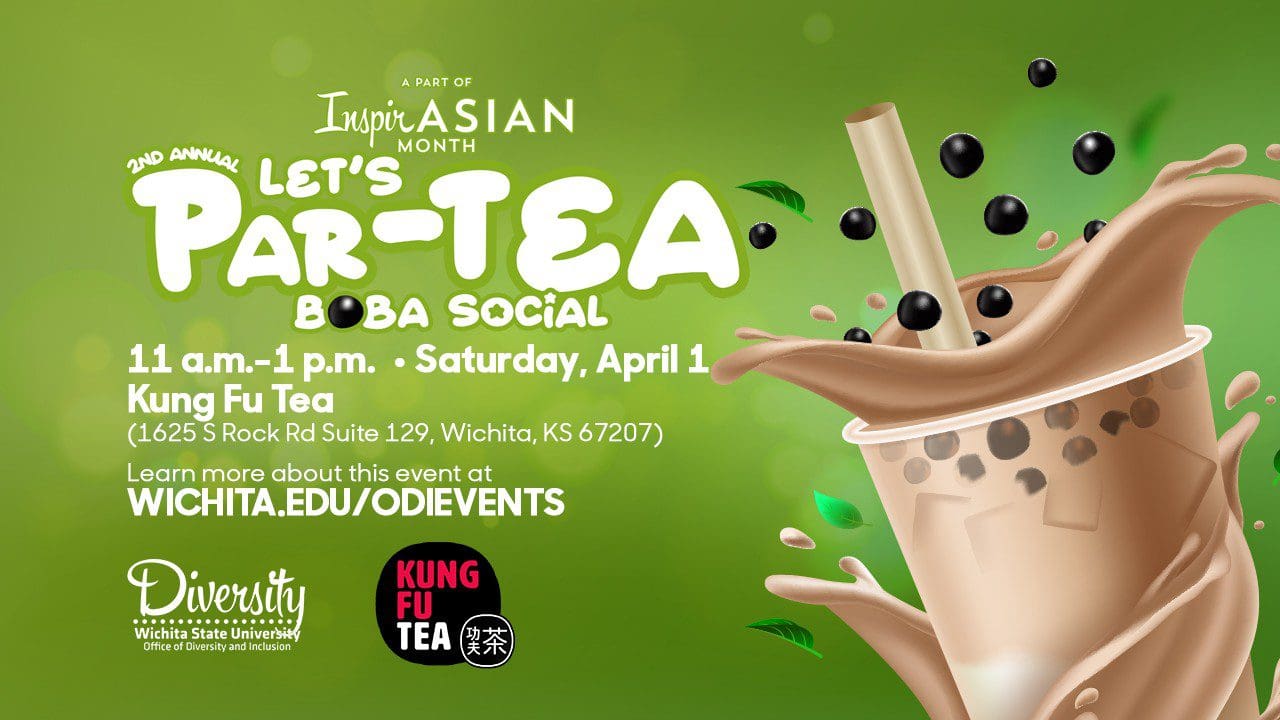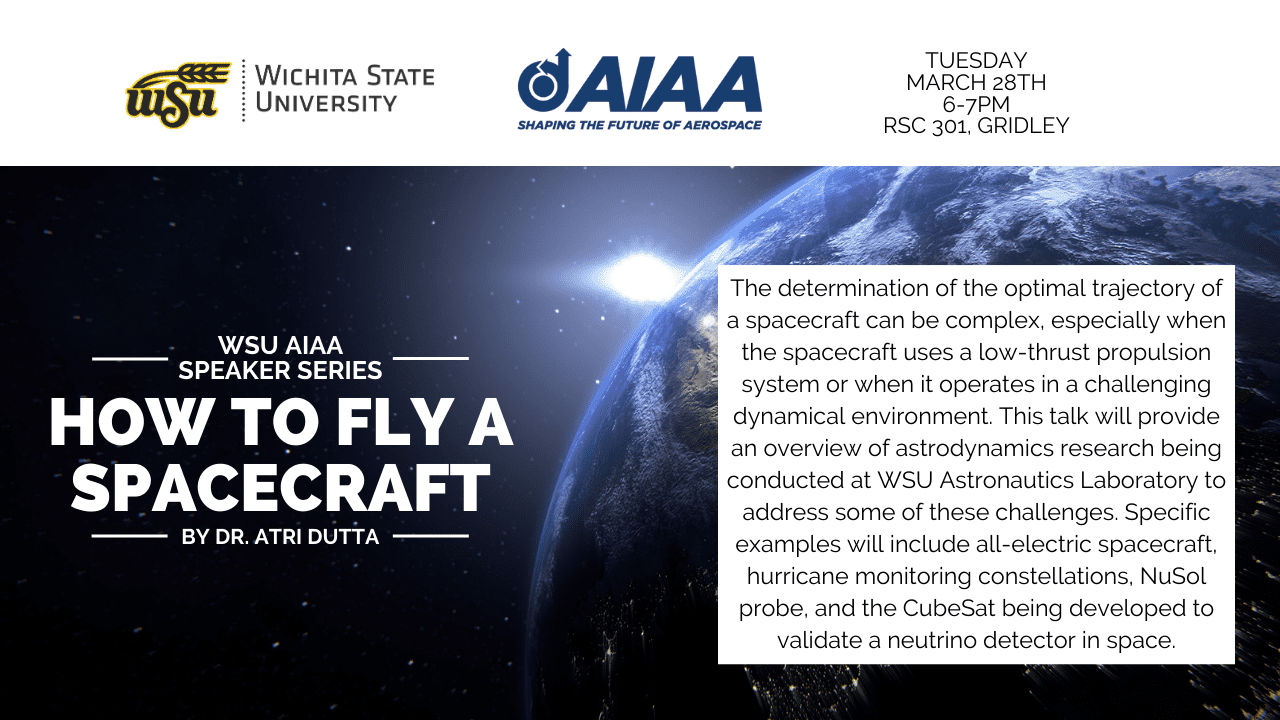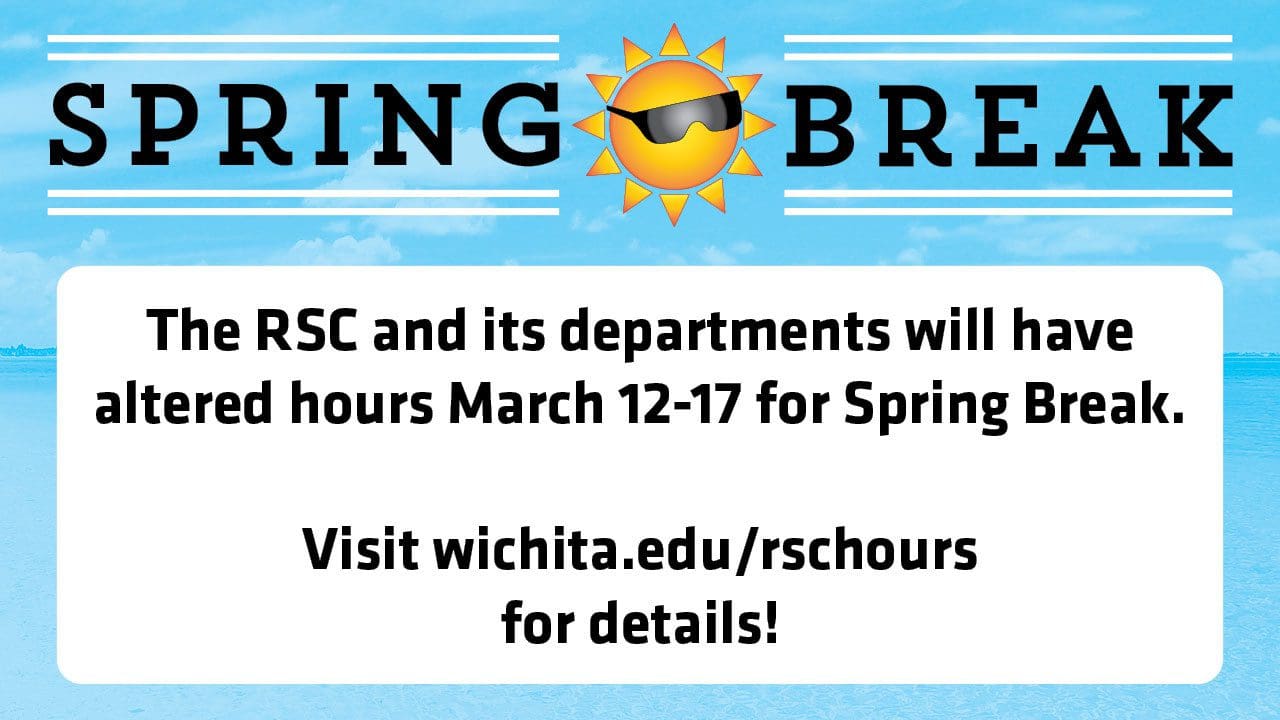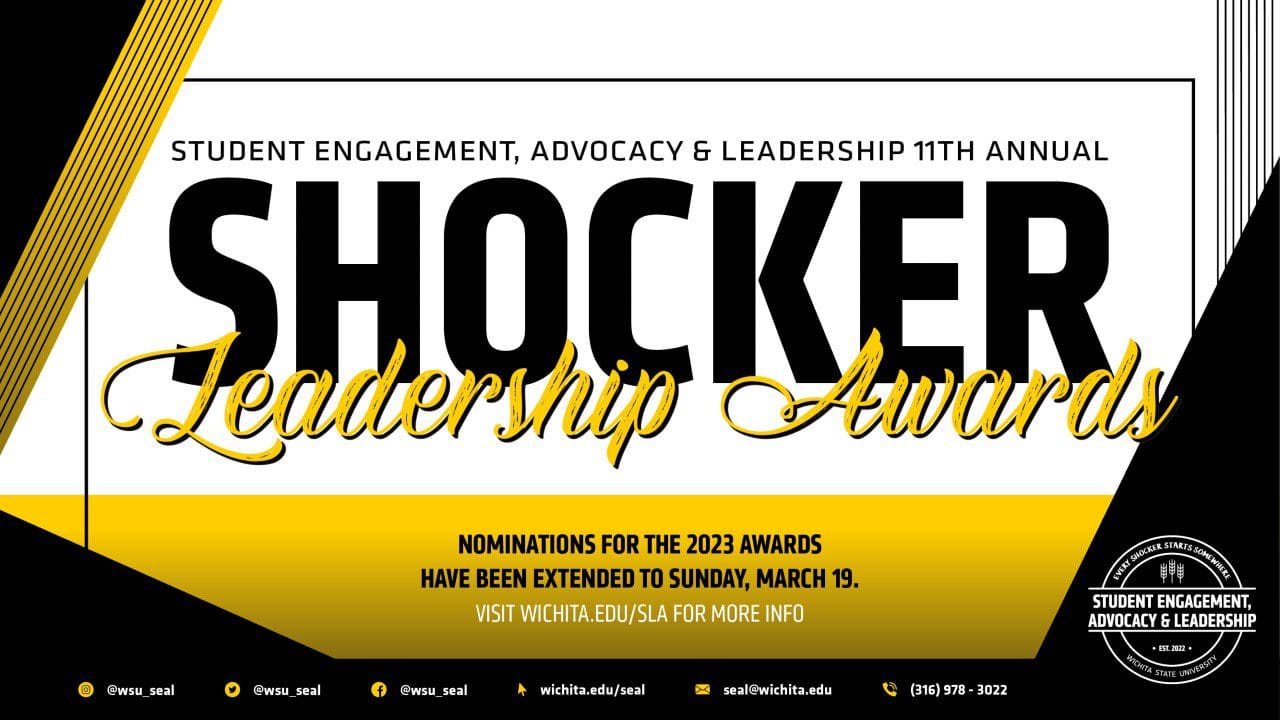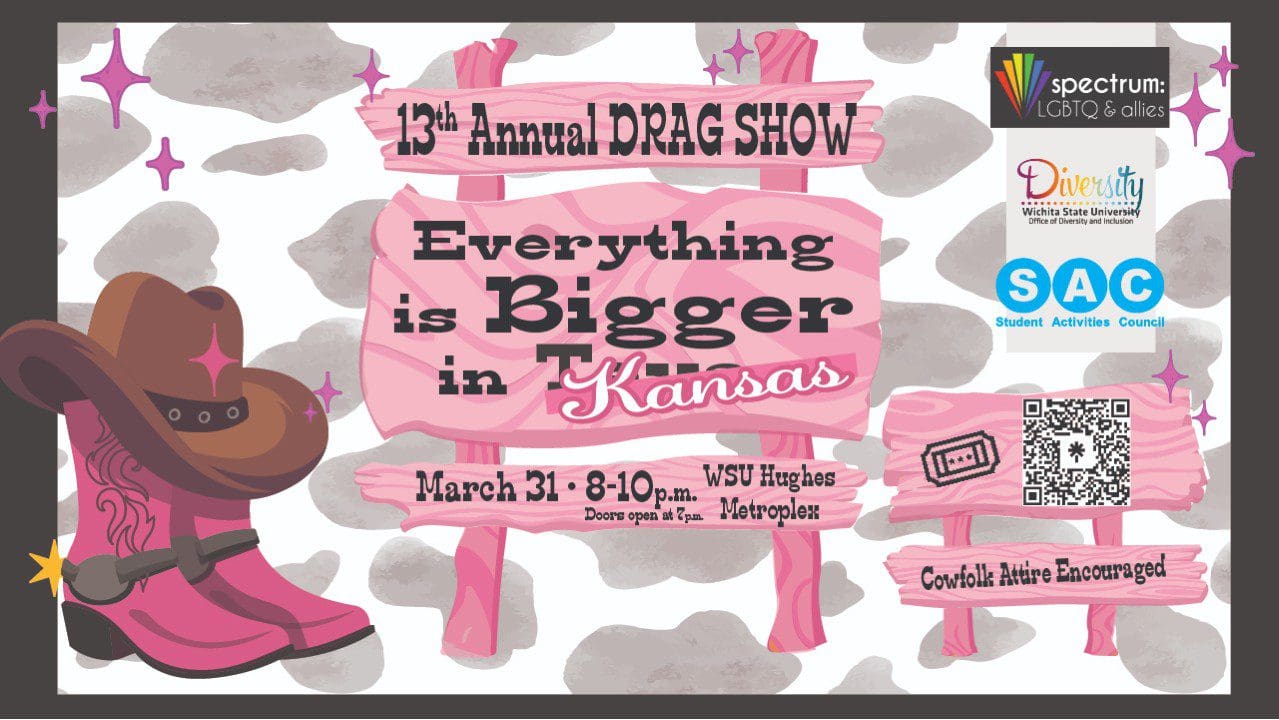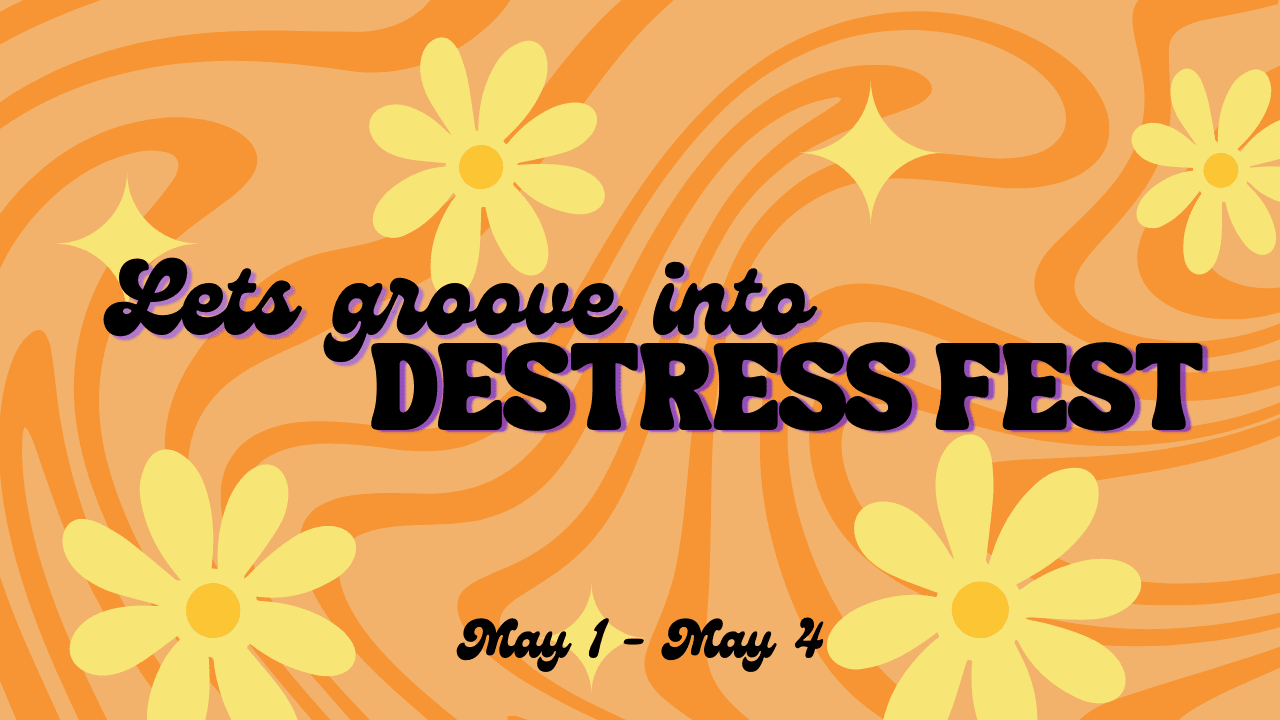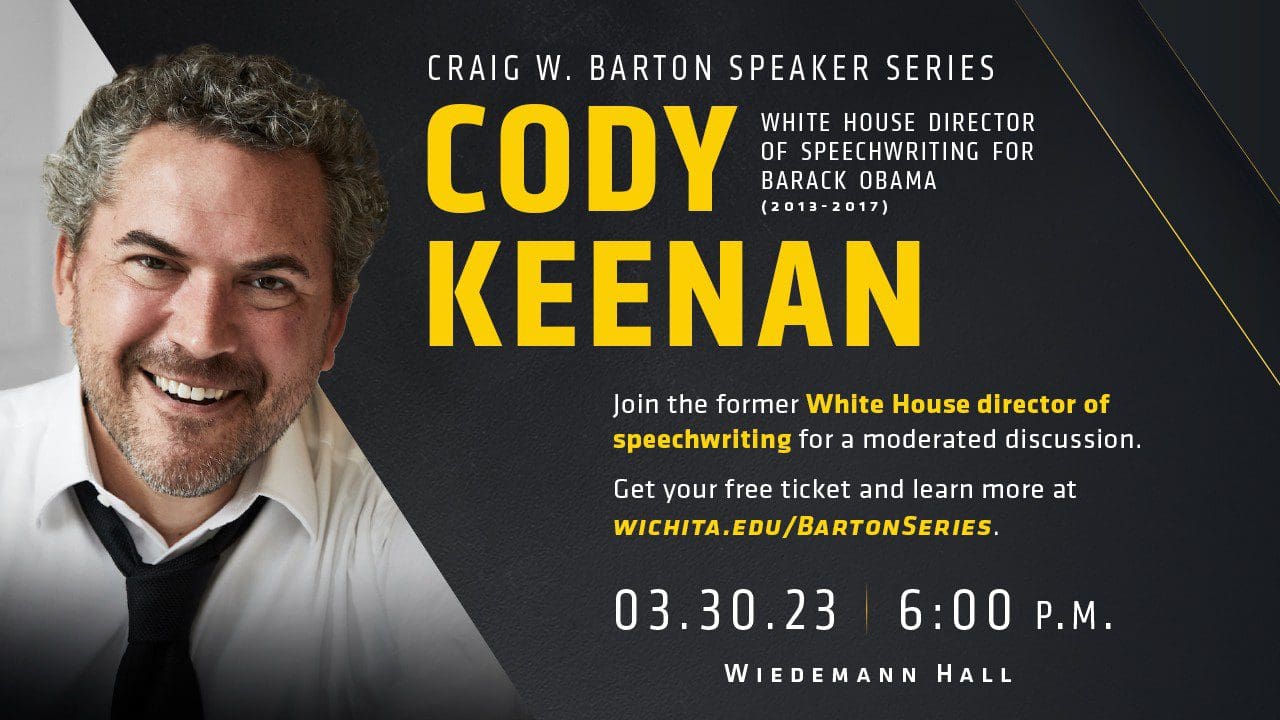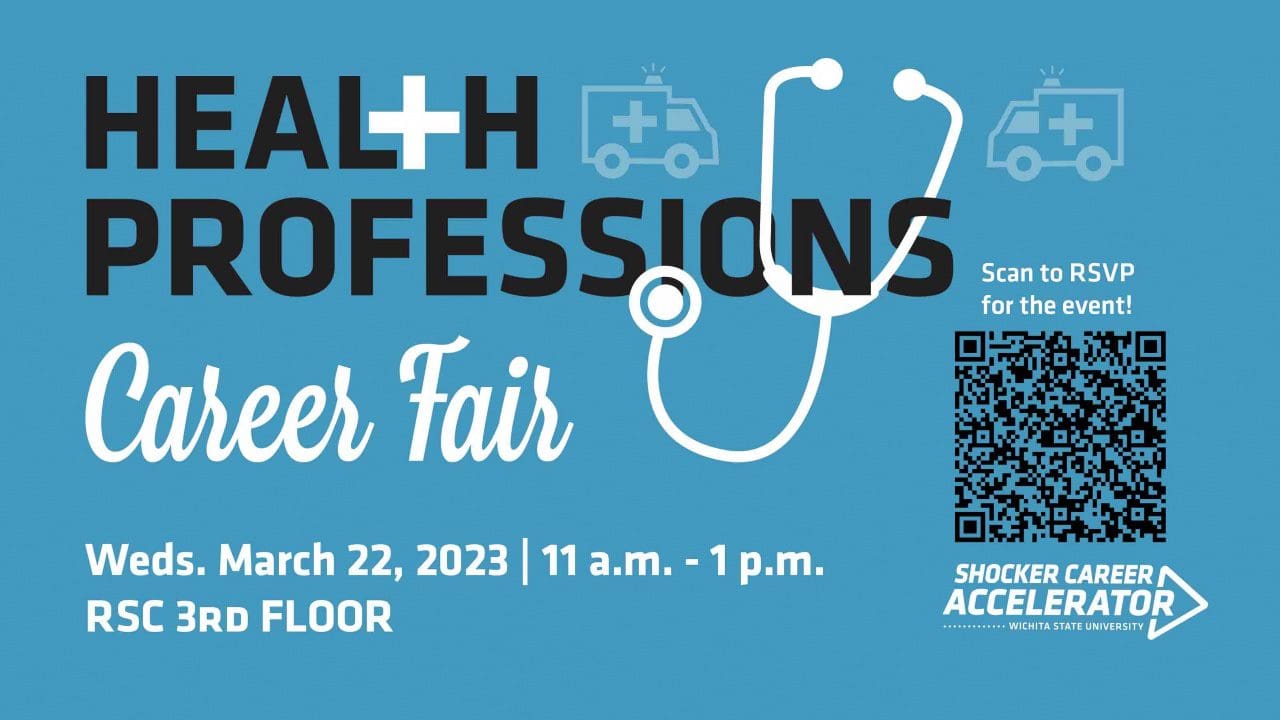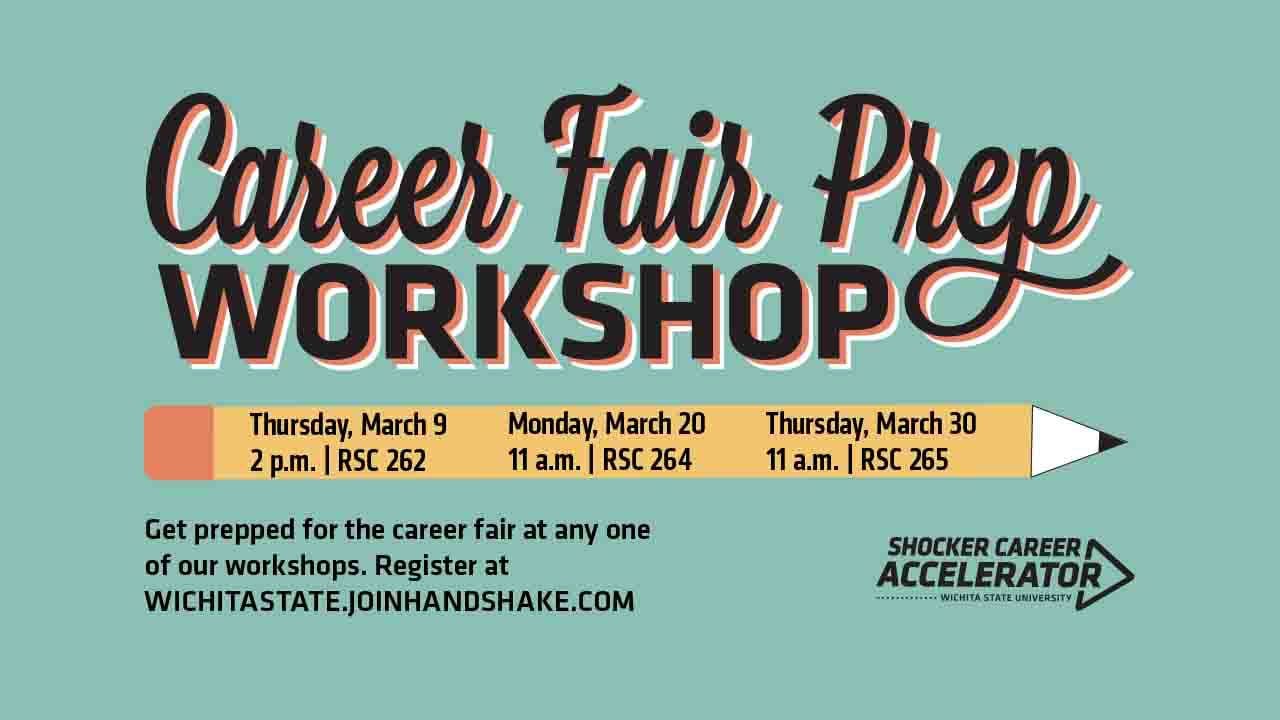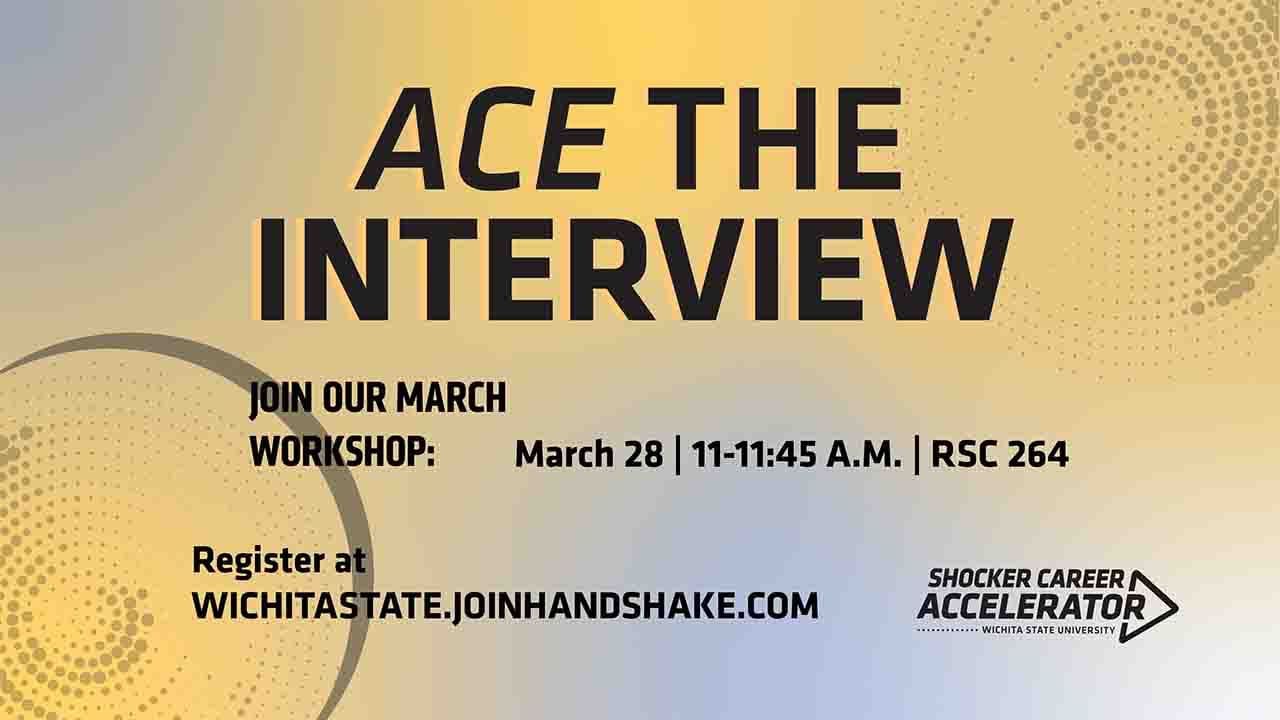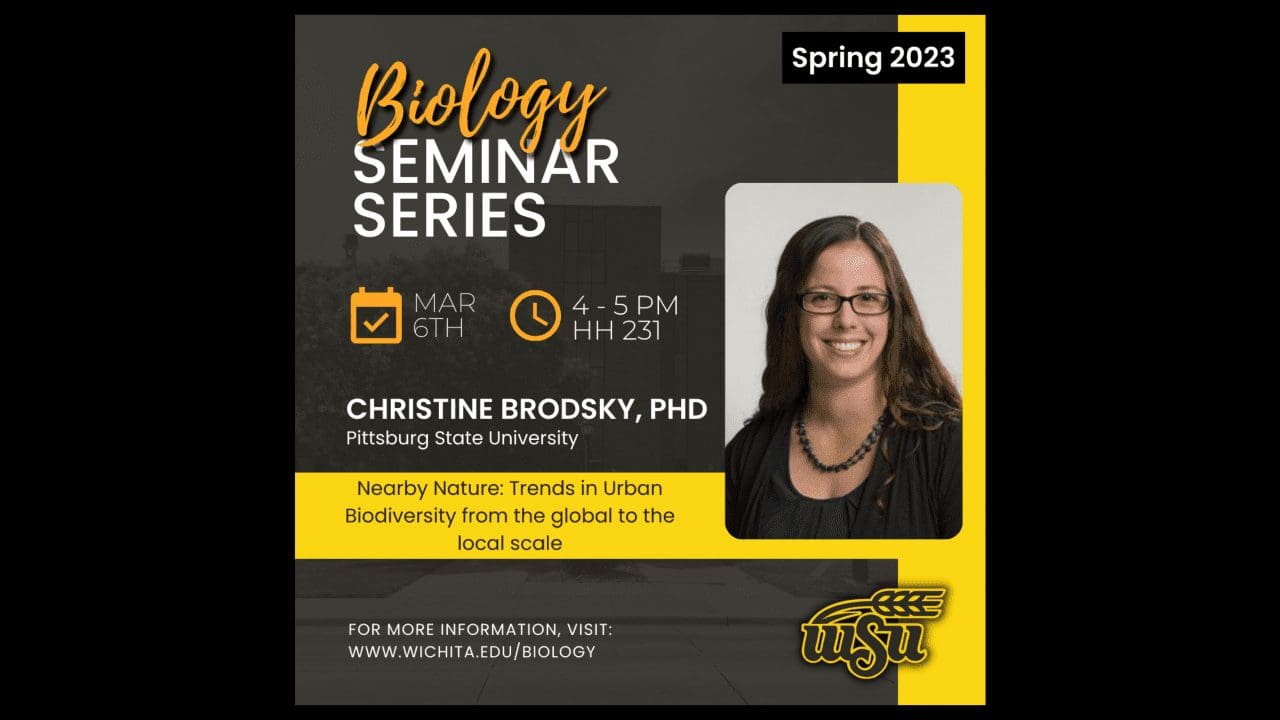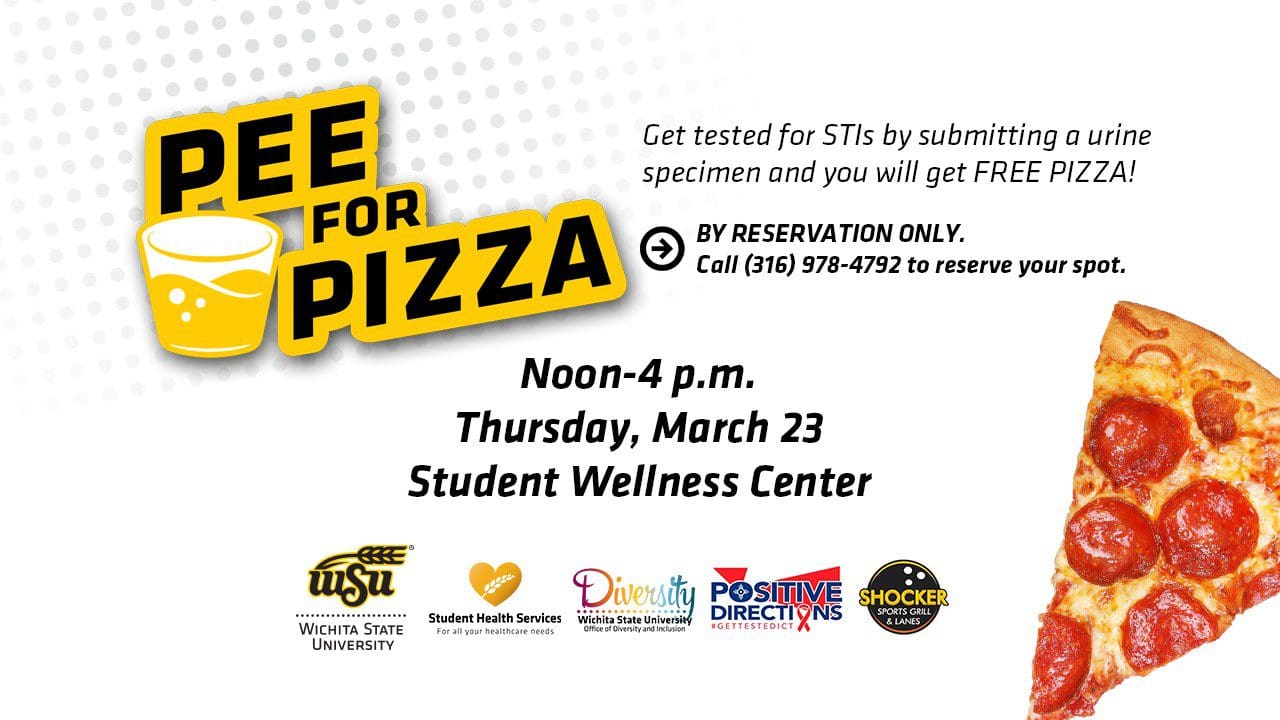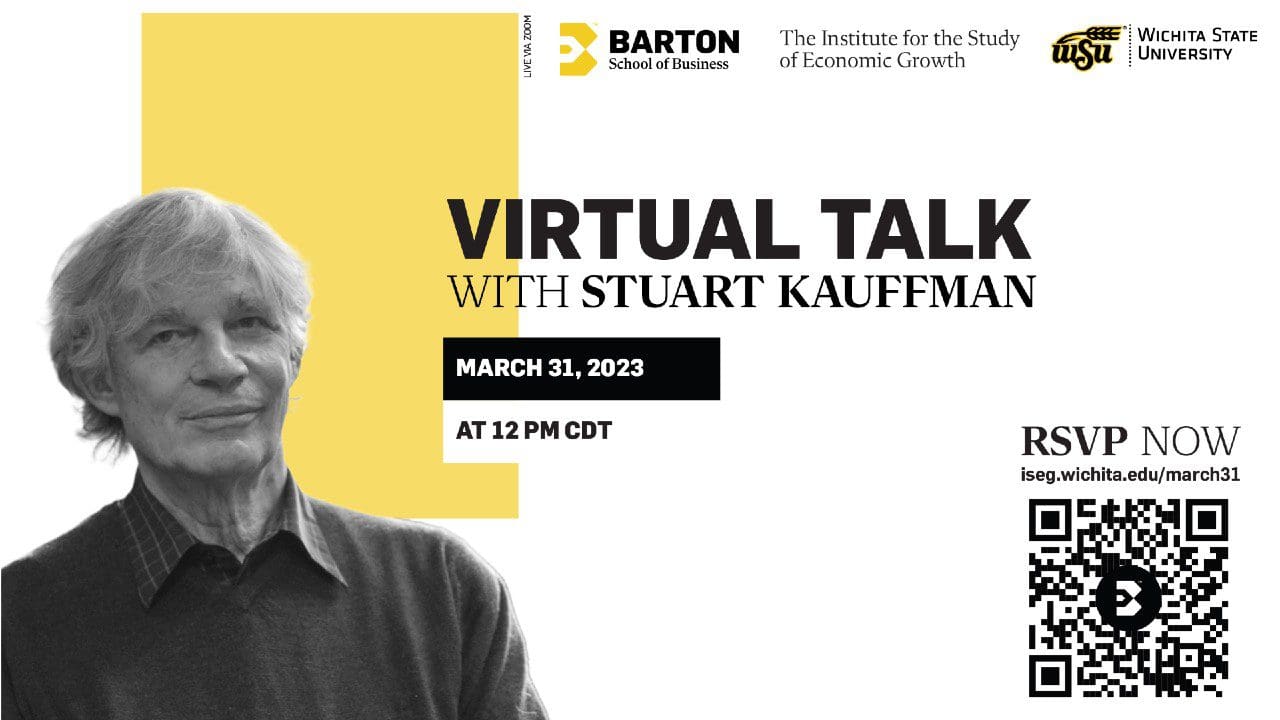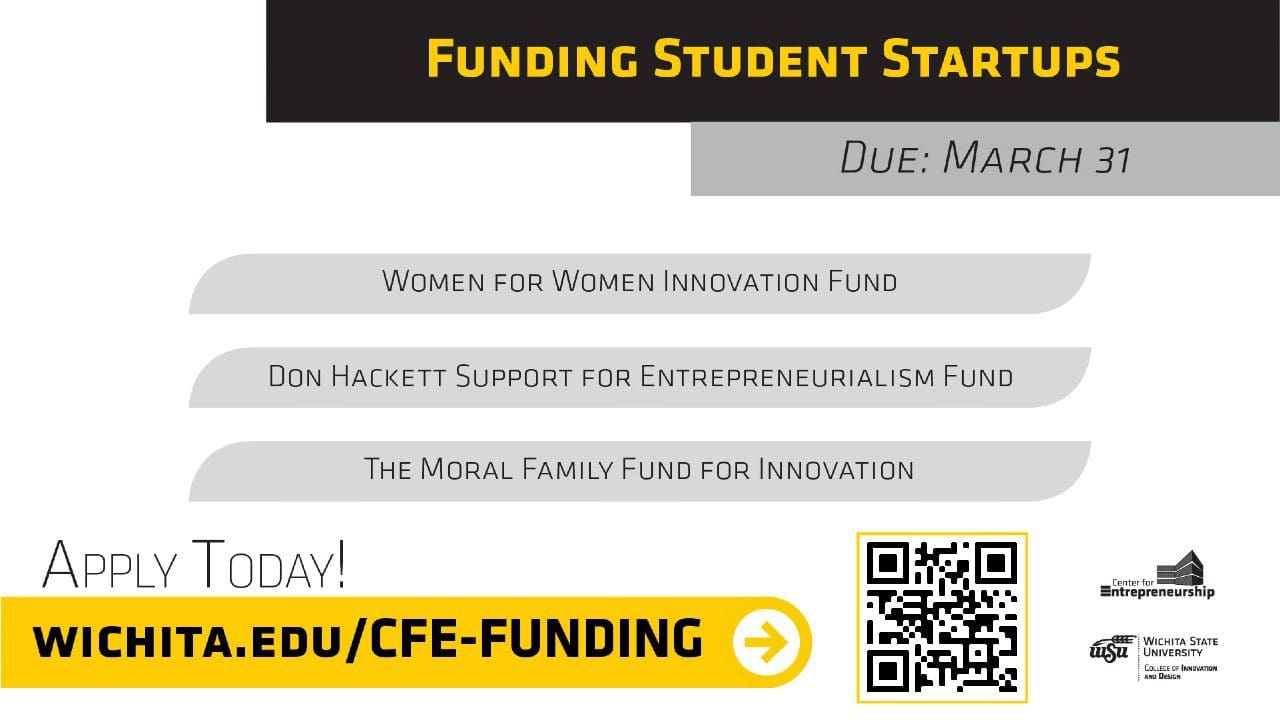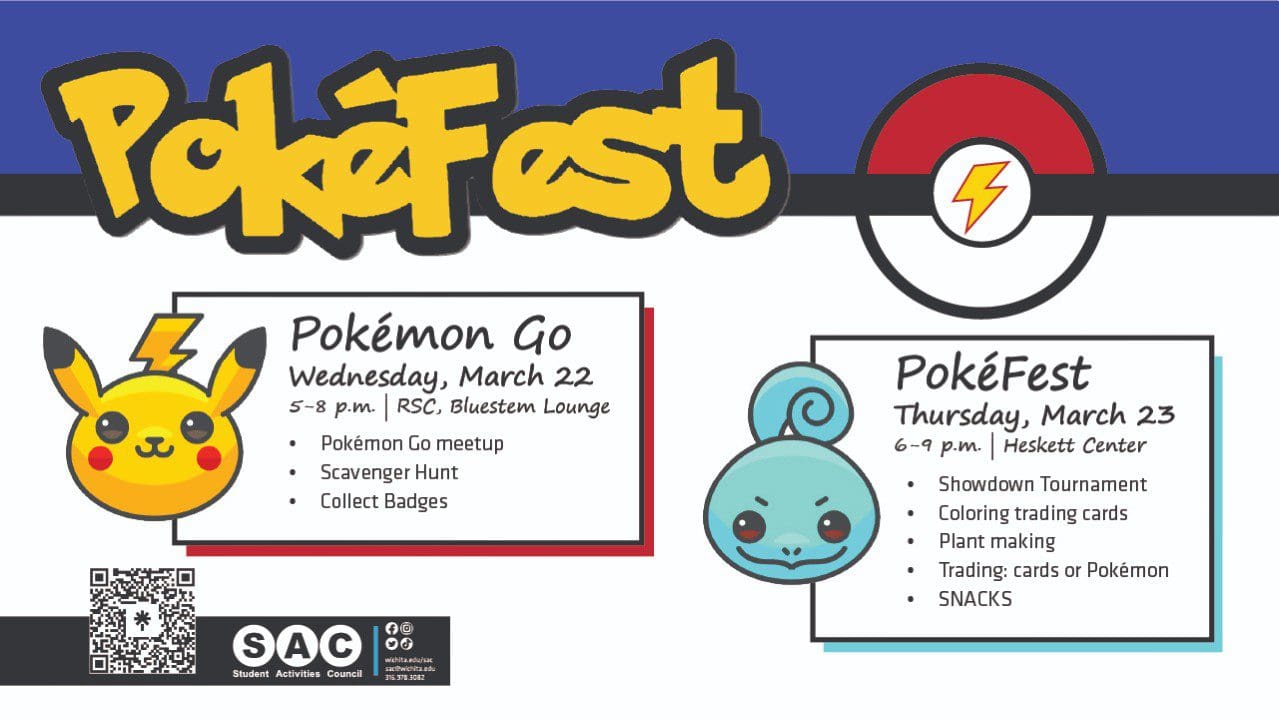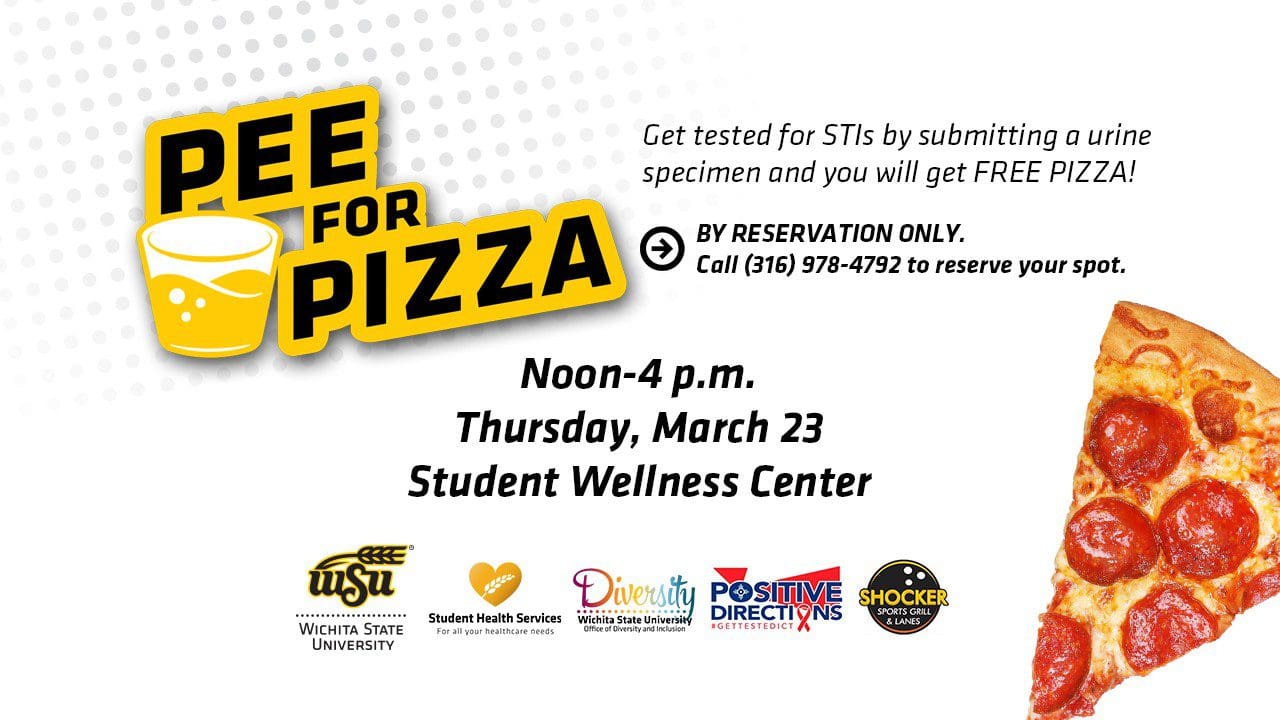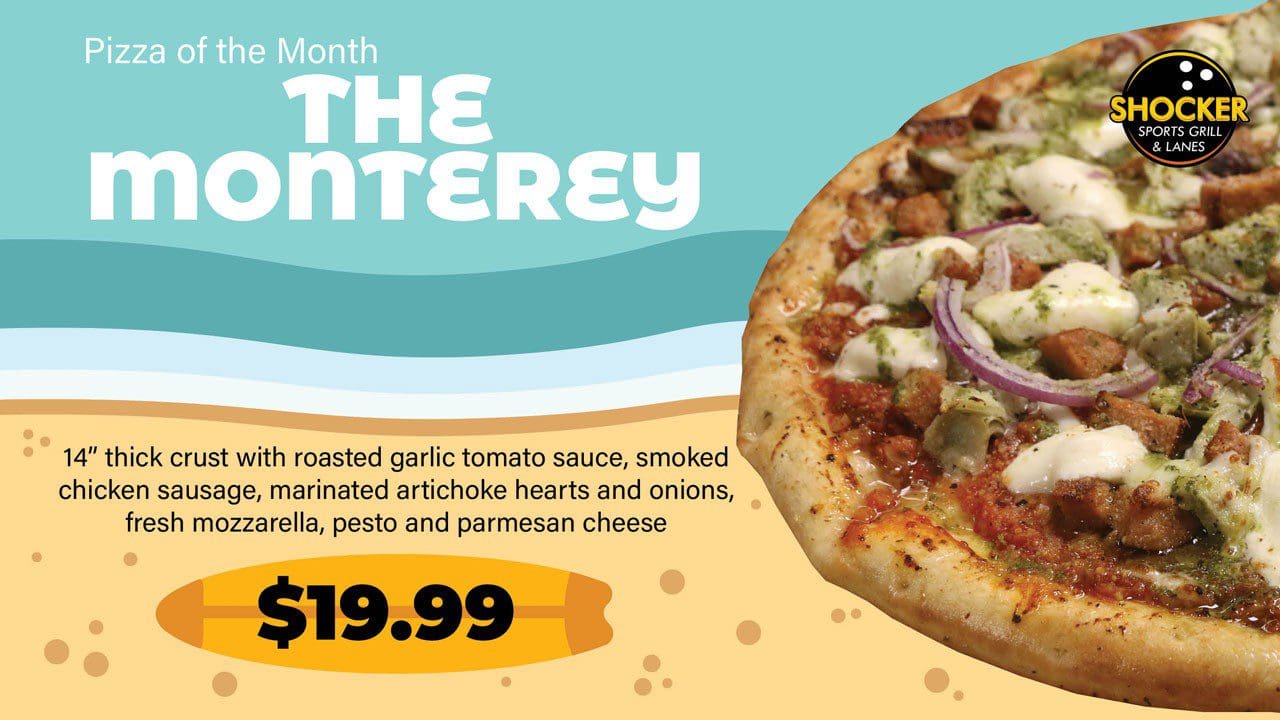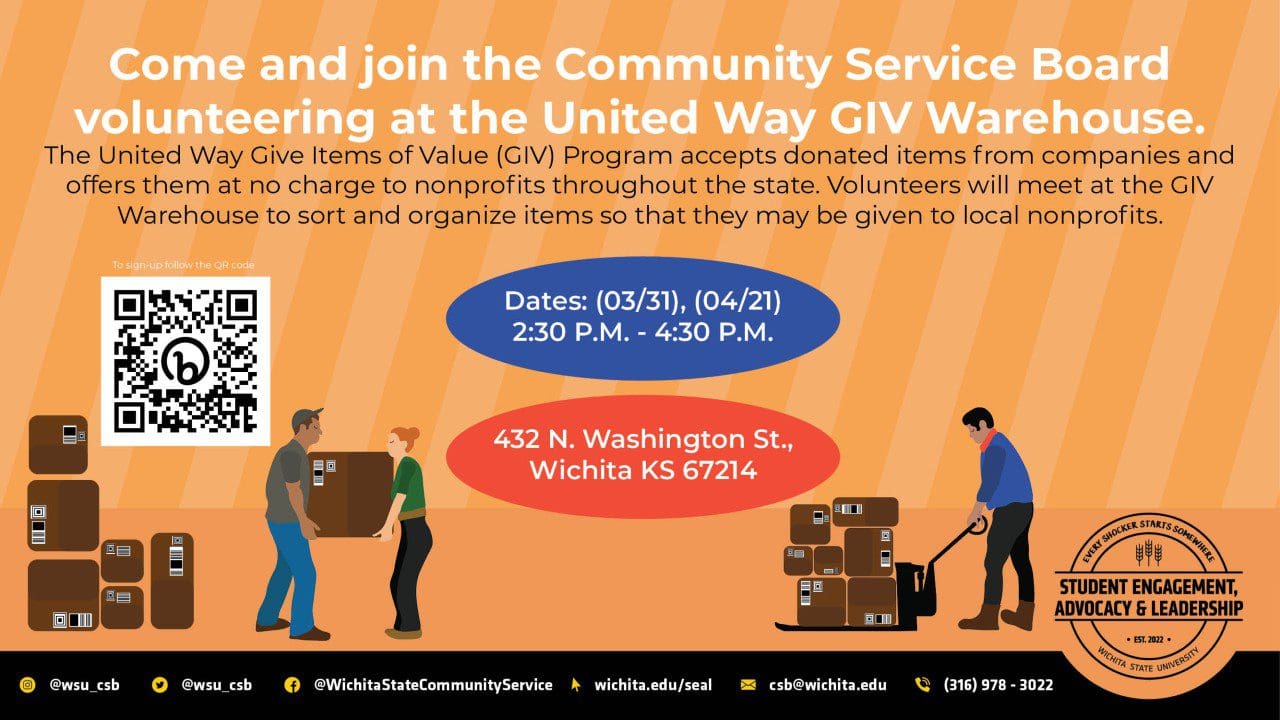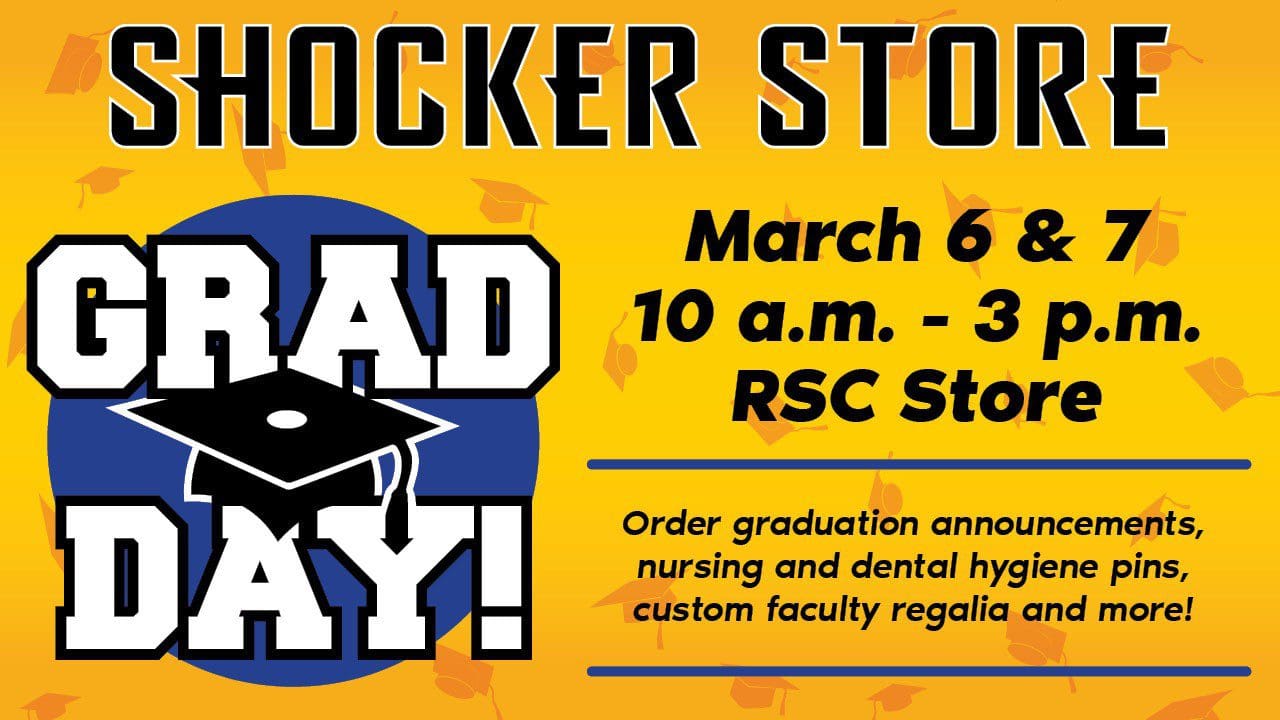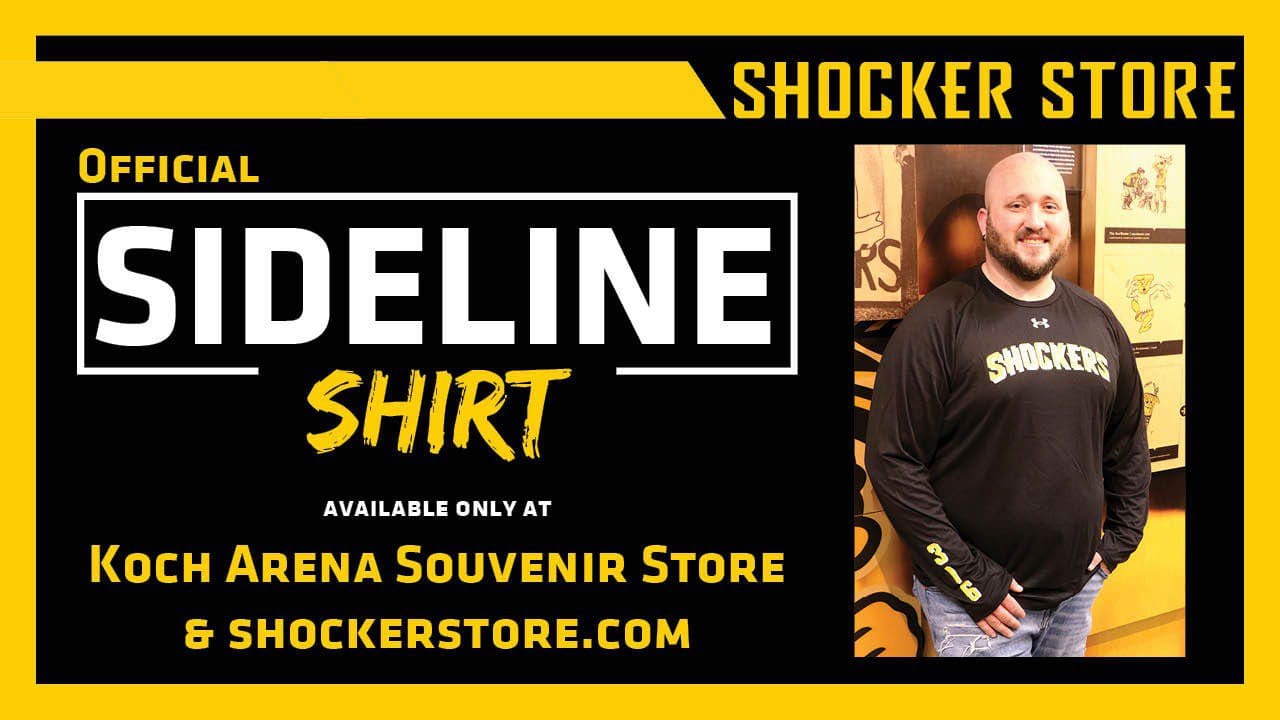 WSUTV is a digital signage system viewable on more than a hundred screens across campus. Our centralized messaging system helps you and your organization communicate visually with Wichita State University and the community, for free. The digital signage system is also part of the emergency broadcast system. In the event of an emergency the screens automatically switch to emergency information. If you or your organization has a message to share with Wichita State, use our online form to submit your artwork and get your message displayed on campus.
Make sure the content you're submitting is free of copyright infringement, offensive content and profanity. All slides will be reviewed and approved before they're added to our queue.
This is a free service available to all on campus organizations and departments. For more information on digital signage, email Matthew Rasico.