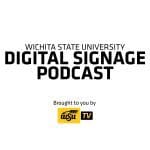 Here are your Wichita State University digital signage announcements for Monday, July 29th through Sunday, August 4th, 2019:
Join us Thursday, August 8th from 5-8 p.m. between the Food Truck Plaza and the Partnership 2 Building for family fun & learning at STEAM Night! Wichita State organizations will be volunteering their time to teach & excite future Shockers about STEAM (Science, Technology, Engineering, Art and Math). Finish a STEAM activity at every table to fill up your STEAM passport and win a prize! This is a family-friendly event for kids of all ages!
Stop by the Shocker Sports Grill & Lanes in July to try their Burger of the Month- the California Burger! It's topped with sliced avocado, bacon and pepper jack cheese.
Members of the Shocker Sports Grill & Lanes Eat.Drink.Play. Rewards Program can enjoy bonus discount Fridays in July! This month, add 5% to your existing rewards discount. Not a rewards member? Joining is free and easy, visit us today!