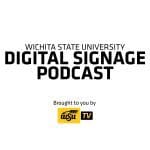 Here are your Wichita State University digital signage announcements for Monday, May 7th through Sunday, May 13th, 2018:
Members of the Shocker Sports Grill & Lane's Eat.Drink.Play. Rewards Program can enjoy free billiards from 4-7 p.m. Monday-Friday during the month of May! Not a rewards member? Joining is free and easy, just stop on by!
Stop by to try the Shocker Sports Grill & Lanes May Burger of the Month, the Fiesta Burger! Our patty is topped with pepperjack cheese and pico de gallo!
Explore the culture, traditions, and art of the Caribbean Carnival with mask making, music, costumes and dancing. Light snacks will be provided. Admission is free and open to the public. Saturday, May 19, 1:00 to 3:00 p.m.
Research Coordinator Position open in the McNair Scholars Program. If interested, please contact the office for all qualifications and responsibilities. Call our office at 316-978-3139 or visit Grace Wilkie Annex Room 173.
The McNair Scholars Program is a graduate preparation program for first-generation, low-income and underrepresented students. The program provides scholarly research, GRE preparation, application completion, mentorship, academic advising and writing development. For more information, contact the McNair office at 316-978-3139, via email at McNairScholars@wichita.edu, or find us online at www.wichita.edu/McNair.
PIVOT open labs are to assist faculty and staff who are interested in identifying external funding sources. May 10, 2:30 to 4:00 p.m. in Jardine Hall, Room 409E. No registration required. Email kendra.nguyen@wichita.edu or call 316-978-3285.
A great opportunity to structure relaxation into your week, Keep Calm and Breathe On will teach relaxation, mindfulness and meditation techniques, with the overall goal of managing stress, increasing well-being and leading a healthier life. Every Wednesday 12:15 to 12:45 p.m. in RSC Room 257.